Call for EAST members to Pay It Forward from Dr. Robert D. Barraco
Call for EAST members to Pay It Forward on Pay It Forward Day from Dr. Robert D. Barraco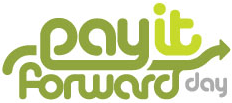 Time is running out! Today is Pay It Forward Day and the last day to contribute to our campaign. Your donations help our members with Injury Prevention and Trauma Research so critical to the care of the Trauma Patient.
Donate today and help EAST celebrate "Getting to Thirty" - commemorating thirty years of advancing science, fostering relationships, and building careers - with your contribution of a multiple of $30.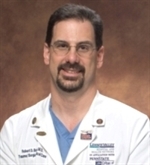 Robert D. Barraco, MD, MPH
Chair, Development Committee


*The Eastern Association of the Surgery for Trauma ("EAST") is a Tennessee nonprofit corporation exempt from federal income tax pursuant to Internal Revenue Code Section 501(c)(3). Gifts to EAST are deductible for income tax purposes within the limits prescribed by state and federal laws. Please consult your tax advisor.