Call for Senior EAST members to Pay It Forward from Dr. William C. Chiu
Call for Senior EAST members to Pay It Forward on Pay It Forward Day from Dr. William C. Chiu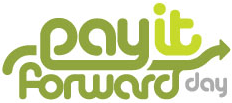 Pay It Forward Day is almost here! Immediate Past President Nicole Stassen challenged us to Pay It Forward. In honor of Nicole's visionary initiative, I will be making a list. There are currently just over 600 Senior Members in EAST, and I want every Senior Member's name on the list.
Let's Pay It Forward to our juniors - I will be looking for your name on the list.

William C. Chiu, MD, FACS, FCCM
Chair, Seniors Committee
Ex officio Member, Development Committee
*The Eastern Association of the Surgery for Trauma ("EAST") is a Tennessee nonprofit corporation exempt from federal income tax pursuant to Internal Revenue Code Section 501(c)(3). Gifts to EAST are deductible for income tax purposes within the limits prescribed by state and federal laws. Please consult your tax advisor.