Injury Control and Violence Prevention
This page is supported by the EAST Injury Control and Violence Prevention Section.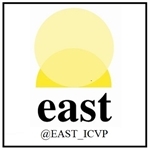 Follow the EAST ICVP Twitter Page @EAST_ICVP




EAST ICVP Community Outreach Program
2017 - Public Access Hemorrhage Control and Training for Non-Medical Personnel - Watch the video from the 2017 program.

2012-2016 - Distracted Driving, Vehicle Safety, Teen Violence, and Substance Abuse - See the YouTube Videos
Important Websites
Resources
EAST Practice Management Guidelines
Public Service Announcements

Distracted/Impaired Driving Prevention
THIS WEBSITE IS NOT INTENDED TO, AND DOES NOT, PROVIDE MEDICAL ADVICE. All health care content available on or through this website is presented by the Eastern Association for the Surgery of Trauma ( "EAST") for general informational purposes only and must not be regarded as a substitute for advice, diagnosis or treatment by a professional health care provider. THE EAST DOES NOT RECOMMEND OR ENDORSE, AND DISCLAIMS ALL LIABILITY RELATING TO, any particular products, procedures, opinions or other information presented or referred to on or through this Web site (including but not limited to the content of any advertisement), except for any statements specifically identified as expressing a policy or position officially approved by EAST.