EAST Foundation
Dear Colleagues,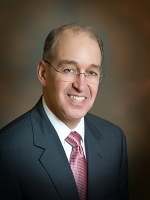 The EAST Foundation is committed to supporting the Eastern Association for the Surgery of Trauma (EAST) and its members in achieving their goals as young Trauma Surgeons. Working closely with the EAST leadership and its members, the Foundation seeks to achieve a number of objectives that support the mission of EAST. These include promoting research and education to achieve advances in the care of the injured patient and in injury control and prevention; enhancing the professional growth and development of established trauma surgeons as well as prospective trauma surgeons; and promoting quality educational programs for trauma surgeons and trauma providers.
The EAST Foundation achieves its goals through the generosity of individuals, groups and organizations who have made a commitment to advancing the field of Trauma. Currently, the Foundation supports the following outstanding activities:
Scott B. Frame, MD Memorial Lecture
Raymond H. Alexander, MD Resident Paper Competition, Traveling scholarships supported by Synthes through an unrestricted grant
Cox-Templeton Injury Prevention Paper Competition
John M. Templeton, Jr., MD Injury Prevention Research Scholarship
EAST Foundation Trauma Research Scholarship, Supported by KCI and LifeCell through an unrestricted grant
Traveling Scholarships for Fellows to EAST Annual Scientific Assembly, Supported by
Z-Medica through an unrestricted grant
EAST Education Center, Supported by Edwards Lifesciences through an unrestricted grant
EAST Leadership Development Workshop, Supported by Z-Medica through an unrestricted grant
Brandeis University Leadership Conference in Health Policy and Management,

Funding for this scholarship has been made possible by a generous donation from the Dorothy K. Commanday Foundation and Edward Yelon

Society of Trauma Nurses-EAST Foundation Nurse Fellow Program, Supported by Ethicon through an unrestricted grant
EAST Community Outreach Program
EAST Practice Management Guidelines Supplement
EAST Foundation Team Competition during the EAST Annual Scientific Assembly
I am grateful for the opportunity to serve as the President of the EAST Foundation. The Foundation successfully led the Campaign for EAST to an historic level of over $1,000,000 in donations and multi-year pledges. The money raised will help EAST achieve its goals in improving trauma care and supporting young trauma surgeons and trauma healthcare providers. This is an exciting time in EAST's history and I look forward to working with all of you to continue our fundraising efforts and achieve the goals of EAST and its Foundation in improving trauma care.
Sincerely,
Fred A. Luchette
President
The Campaign for EAST has raised over $1,050,000!