About the EAST Foundation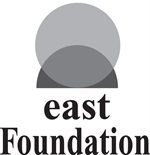 The mission of the EAST Foundation is simple — to assure the future for the care, investigation and prevention of injury. To meet its mission, the EAST Foundation supports the Eastern Association for the Surgery of Trauma (EAST) and its members in achieving their goals as young Trauma Surgeons. Each year, the EAST Foundation hosts fundraising events and conducts financial appeals that raise funds for valuable initiatives that advance the trauma community. Critical monetary awards for named lectures, research grants, and educational scholarships are provided annually by stakeholders who make an investment in the future of trauma.

The Foundation was officially incorporated in 2002 for the purpose of providing the Eastern Association for the Surgery of Trauma (EAST) the capability to fully achieve its objective of supporting and promoting the key missions of EAST, including the care, investigation, and prevention of injury, trauma education, and encouraging the development of the young trauma practitioner and investigator. This would be accomplished by raising funds and managing their growth through prudent investment, without the restrictions imposed upon EAST as a nonprofit corporation. EAST is the sole member of the EAST Foundation, Inc. and has the authority to appoint the Foundation Board of Trustees thus ensuring that its vision continues in the right direction; the Foundation is otherwise free of any direction or control by EAST over its activities.
Fundraising has already been quite successful from the EAST membership. The Board of Trustees of both EAST and the EAST Foundation have pledged their full commitment by contributing to the Foundation, to demonstrate to you, the EAST members, the utmost importance they attach to this endeavor.
Please consider a multi-year tax-deductible contribution to this worthy cause. You, your colleagues, and your profession are the direct beneficiaries. The Board of Trustees of the EAST Foundation is available to you for any questions or suggestions you may have and is grateful for your generosity. The Foundation is a 501(c) 3 organization.
Thank you for visiting the EAST Foundation Website. Download the EAST Foundation contribution form.
For questions or information regarding the EAST Foundation, please email eastfoundation@east.org.