Executive Leadership in Health Policy and Management Scholarship Application Deadline
Feb 1, 2017
February 1, 2017 is the deadline to apply for the 2017 Executive Leadership Program in Health Policy and Management at Brandeis University Scholarship supported through EAST* and the American College of Surgeons.

Click here for program information and scholarship application details.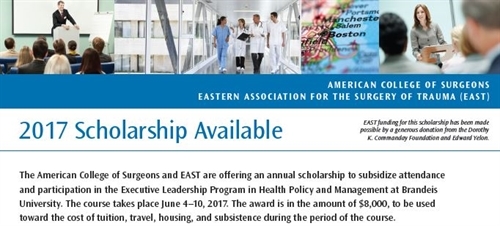 *EAST funding for this scholarship has been possible by a generous donation from the Dorothy K. Commanday Foundation and Edward Yelon.