Message from the EAST President
Monday, March 16, 2015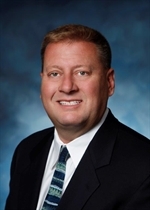 EAST President, Stanley J. Kurek, Jr., DO, FACS
Let me first say I am truly honored to serve as the 28th President of the Eastern Associationfor the Surgery of Trauma (EAST). I am so excited to have the opportunity to lead our energetic and dynamic organization.
We certainly had some landmark changes occur at this year's business meeting. This marks a fresh start for our organization. The changes allow your board to function more efficiently and to continue to focus on what matters most to EAST, the young trauma surgeon. I envision EAST will continue as the most vibrant organization in the country helping to improve all phases of care of the acutely injured patient by embracing our five Strategic Goals: Leadership, Development, Scholarship, Fellowship and Collaboration.
I commend everyone who completed the Call for Volunteers request that went out in the fall. We had a great response from the membership with requests to serve. You should be hearing from the Section Chairs soon and I encourage everyone to participate with enthusiasm and excitement and offer new ideas to your Section. It is these ideas that continue to make EAST so dynamic and will keep us continuing to be the most cutting-edge organization in this country. We also welcomed 166 new members to the organization this January.
I am happy to report that the 28th Annual Scientific Assembly was attended by more than 700 trauma providers. With more than 1000 total registrants— this represents our largest gathering to date. In conjunction with the annual assembly, EAST in collaboration with STN and ATS, hosted its 4th Annual Community Outreach event on Distracted Driving at Windermere Preparatory School in Windermere FL. Nearly 40 volunteers participated and discussed the dangers of distracted and impaired driving to more than 450 students. This too, was the largest outreach event to date.
Thank you to all the members of EAST for placing their confidence in me with the honor of electing me your President. With change comes more opportunity. I certainly plan on carrying on the vision of EAST's Founding Members. One of my goals as President is to further expand the Leadership workshop and to come up with new exciting offerings specific for fellows and young trauma attendings. The changes that come with success are evident in EAST. It truly is an inspiring organization!