Message from the EAST President
Message from the President (Friday, January 24, 2014)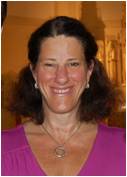 Kimberly A. Davis, MD, MBA, FACS, FCCM
President
Eastern Association for the Surgery of Trauma


It is an honor to serve as the 27th President of the Eastern Association for the Surgery of Trauma. EAST is a vibrant, unique scientific organization providing leadership and development for young surgeons active in the care of the injured patient through interdisciplinary collaboration, scholarship, and fellowship. The five core strategic goals of our organization are: To prepare young surgeons to become leaders; to promote unique programs for the career development of young surgical leaders; to provide education and training across the continuum of acute surgical care; to encourage a sense of community for personal professional growth; and to work with our stakeholders to advance patient care and trauma systems.
At a recent strategic retreat, representatives from all aspects of the organization met in Chicago to assure that EAST remained relevant to its members and continued to provide value. Out of this meeting arose four task forces with the unique purpose of positioning EAST well for the next quarter century. Work from these task forces remains ongoing, but will address issues of branding and governance, as well as optimizing our Annual Scientific Assembly and web presence.
Our Annual Assembly, held every year in January, continues to grow, with more than 600 attendees this year in Naples, who enjoyed innovations in our programming. EAST continues to maintain a collaborative relationship with the Society of Trauma Nurses. This upcoming year will mark the first time that EAST has offered programming at STN's Annual Conference, to be held in April in New Orleans. We look forward to a continued productive relationship in the future.
EAST's leadership, outside of Christine Eme, our Executive Director and her staff, remains an entirely volunteer run organization. I would like to recognize the excellent leadership of Past Presidents Salomone and Sagraves for their dedication to the organization. I would also like to recognize outgoing Directors-at-Large Drs. Therese Duane, Juan Duchesne and Shahid Shafi for their selfless service to the organization, and welcome Drs. Babak Sarani and Kevin Schuster. Additionally, I would like to welcome Dr. Andrew Bernard as our new Recorder, and congratulate Dr. Stan Kurek on his election as President-Elect. I am blessed to have such a strong Board of Directors with whom to collaborate.
The environment in which we practice continues to change and to raise new challenges, not only to us as individual providers, but to the organization. It is my goal to position EAST to address these challenges and to allow the organization to continue to flourish not only on the strength of its past performance but on the strengths of our future – the young trauma surgeon. As Walt Disney once said, "times and conditions change so rapidly that we must keep our aim constantly focused on the future."
We hope to see you at the 28th Annual Scientific Assembly, which will be held January 13-17, 2015 at Disney's Contemporary Resort. Thank you again for the privilege of serving as your President.
« All News »