Message from the EAST President
Message from the President (Monday, April 15, 2013)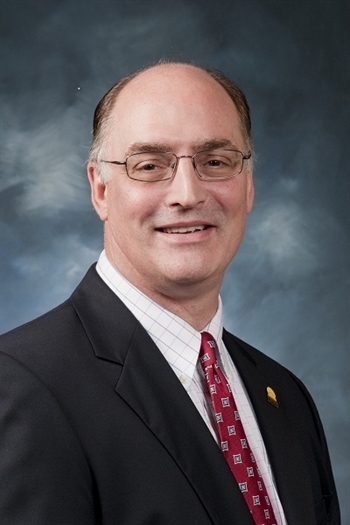 Scott G. Sagraves, MD, FACS
President
Eastern Association for the Surgery of Trauma


It is with great sadness, but with wonderful memories, that I write to you after the untimely death of Past-President, Ric Frykberg. Dr. Frykberg was the first EAST past president to pass away. I know many of you knew Ric and realize how devoted to, and instrumental he was in helping to build EAST into the wonderful organization that it is today. My thought's are with the Frykberg Family in their time of grieving. Ric please keep a watchful eye over EAST.
On March 27th and 28th, I assembled a special group of volunteer members of the Eastern Association for the Surgery of Trauma to the Chicago O'Hare Hilton to undertake the creation of strategic initiative to help guide EAST for its next three years. The theme of the gathering was refocusing the Association to the mission of EAST while maintaining the relevance of EAST to its members.
Executive Director, Christine Eme, was instrumental in securing Mary Byers, a certified association executive and co-author of two particularly insightful and pertinent books, Race to Relevance and Road to Relevance as our strategic planning facilitator. Ms. Byers, along with EAST's professional staff of Ms. Eme and Ms. Dixon, did a superb job of focusing the group to the charged task. Through a variety of exercises, she was able to guide the group to four main strategic initiatives:
Refine and focus the EAST brand
Develop a mission-driven information management and technology strategy
Enhance governance efficiency and professional staff support to foster the development of new leaders
Evaluate the Annual Scientific Assembly format for relevance to members' educational and professional development needs

Remarkably and, to most in attendance, quite surprisingly, the strategic planning group was able to come together and unanimously agree on the goals for EAST during the next three years.
I would personally like to thank those members who gave up their precious time to come together to help make EAST a better organization. The following members attended the session: Andrew Bernard, Brit Christmas, Bruce Crookes, Kim Davis, Therese Duane, Joe DuBose, Juan Duchesne, Alex Eastman, Rich Falcone, Samir Fahkry, Wendy Greene, Oscar Guillamondegui, Elliott Haut, Jennifer Knight, Stan Kurek, Carlos Rodriguez, Jeff Salomone, Shahid Shafi, Nicole Stassen, and Martin Zielinski. As you can see it was a great group of people which included some newer members and some senior members, all of whom represented themselves well and came together for the common good of our organization. I was very proud of each of them and it was an honor to participate in a session with such fine individuals. When you see one of them please thank them for looking out for EAST, while helping to shape EAST's future directions and ask them about their experience at the strategic planning retreat.
The retreat will help me to energize the board with our strategic initiatives in hand. I will work hard this year to ask the difficult questions relating to decisions the Board has to make on EAST's technology investments, the maintenance of a strong and relevant Association for you, the membership of EAST, reorganization of the governance structure of the Board, and finally to re-evaluate the importance of the Annual Scientific Assembly. The Board has its work cut out for us, and yet at the retreat, I was reminded how strong an Association that EAST has become. The plan is not to re-invent EAST only to help guide the Board to make EAST better. There are some exciting initiatives planned for the future!
Finally, please visit the official EAST website, www.east.org, and while visiting the site, review a PMG, update your membership profile, perhaps upload your photograph into your profile and while you are checking out the site, stop by the "Trauma Bay" to socialize, post or answer a colleague's question and just be heard. Any suggestions to make the website more functional and user-friendly are welcomed and can be communicated by emailing EAST staff from the website.
With spring blossoming around most of the U.S., I know many of you will begin a busy trauma period at your institutions, I wish you the best in taking care of those injured patients and I look forward to seeing you in Naples in 2014.
Sincerely,
Scott
In addition, hear from Dr. Sagraves on EAST's YouTube Channel.
« All News »