Message from the EAST President
Message from the President (Monday, November 03, 2014)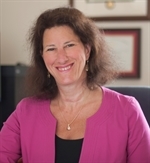 Kimberly A. Davis, MD, MBA, FACS, FCCM
President
Eastern Association for the Surgery of Trauma


I was sitting in my office a few days ago, looking out at rain, high winds and changing foliage and realized that the 28th Annual Scientific Assembly is less than three months away. While that may not strike fear in the hearts of many of you, I was reminded of the need to create a Presidential Address. So, colleagues, relax and enjoy the fall, and I will get to work.
I would like to thank all of you who have spent time to review the suggested Bylaws and Governance changes that have been posted on the EAST website. We received several very helpful comments and suggestions from the membership, which have been incorporated into the final documents. The open comment period is now closed, as in keeping with our current bylaws, all documents must be sent out for review 45 days prior to the business meeting. If you have questions on your review please notify the Administrative Office so we may address your concerns. The final documents which are posted have been fully vetted by the Board of Directors, and will be voted on during the annual business meeting in Disney.
The 28th Annual Scientific Assembly promises to have something for everyone. Dr. Andrew Bernard and the Program Committee sorted through over 300 abstracts to bring you the "best of", while Dr. Nicole Stassen and colleagues revamped a number of the workshops, including the Master's and Leadership Development courses. Other highlights include the Raymond H. Alexander, MD Resident Paper Competition, the Cox-Templeton Injury Prevention Paper Competition, and the parallel session offered by the Society of Trauma Nurses. Our Frame Lecturer, Dr. Paul Taheri will discuss "Physician Leadership: The Trauma Surgeon's Role in the New Age of Healthcare", a timely topic in this era of uncertainty.
Ongoing activities of the organization include updates to multiple Practice Management Guidelines, and more web-based continuing medical education. EAST is happy to be able to offer several Pediatric Trauma CME topics, in conjunction with the Pediatric Trauma Society. EAST is also partnering with the AAST, the NTI, WTA and the ACS COT in a research collaborative, originally announced during the AAST Presidential Address. The Collaboration for National Trauma Research (CNTR) will work with the Department of Defense and other funding organizations to identify topics for future trauma research.
As I look back over the past year, I realize that the organization remains vibrant and forward thinking. We are well positioned for the future leaders of this organization to promote continued successes. It has been my very great pleasure to have been able to serve as your president, and a true honor. I look forward to seeing you all in Disney, and thank you again for your membership in EAST. As Walt Disney says, "If you can dream it, you can do it!" Have a great fall, a happy holiday season, and I will see you in Florida in January!
« All News »