Message from the EAST President
Message from the President (Monday, November 04, 2013)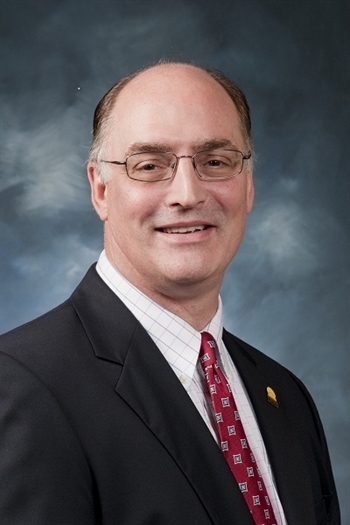 Scott G. Sagraves, MD, FACS
President
Eastern Association for the Surgery of Trauma


As my tenure as your 2013 EAST President comes to a close (I cannot believe how fast the year went by) I want to communicate to the membership my gratitude for your faith in me to lead this excellent organization. I am honored to have served as your president. I am also proud to have led such a fine group of surgeons who comprised the EAST Board of Directors, and in particular, Drs. Kim Davis, Jeff Salomone, Stan Kurek, and Bruce Crookes who joined me on the Executive Committee. I would also like to thank the staff of EAST— Christine Eme, Rachel Dixon, and Katie Dwyer, for all their efforts on my behalf to assure a successful and relevant presidential year.

I am proud of the accomplishments of the Board of Directors and EAST, many of which you will hear about at the Scientific Assembly, but to name a few…
The EAST specific Journal of Trauma and Acute Care Surgery Edition
The publication of EAST practice management guidelines utilizing GRADE terminology
The advances in technology by the webpage, traumacasts, online education, and meeting technology
The completion of a Strategic Planning Conference and of the many initiatives that have been defined
The EAST Foundation's continued support of EAST projects and scholarships
The continued growth of EAST with new membership recruitment
The expanded MOC offerings at the Annual Scientific Assembly
The growth of the relationships between the Society of Trauma Nurses and the Pediatric Trauma Society
As fall is upon us, I encourage all of the members of EAST to review the Annual Scientific Assembly brochure available online here at www.east.org. Consider joining me in Naples to celebrate our Association's success, learn something new in the management of the injured patient, renew old friendships, and meet new colleagues and make new friends within EAST. Registration is now open!
If you cannot join me at the Assembly, please consider responding to Kim Davis' call for volunteers. This call is the heart and soul of EAST, as the leadership continues to need new, youthful and enthusiastic ideas. You volunteer leaders are so vital to the future growth of EAST. Think about it…EAST wants YOU to participate and to call EAST your professional and career home.
Take care. I am looking forward to seeing all of you in Naples!
Scott
In addition, hear from Dr. Sagraves on EAST's YouTube Channel.
« All News »