Message from the EAST President
Monday, January 18, 2016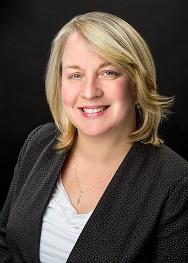 EAST President, Nicole A. Stassen, MD, FACS, FCCM
I am truly honored to serve as the 30th President of the Eastern Association for the Surgery of Trauma (EAST). We all owe a great debt of gratitude to the vision of EAST's Founding Members, their initial concept has evolved into the largest trauma organization in the United States with our membership numbers having now passed the two thousand mark.
2015 was a year that saw significant change for EAST. We lost several of our most strident supporters who will be sorely missed. The board structure change we implemented a year ago has continued to evolve and has allowed the organization to function more efficiently and to continue to focus on EAST's main mission, paying it forward to the young trauma surgeon, our patients and our community through our five Strategic Goals: Leadership, Development, Scholarship, Fellowship and Collaboration.
The section assignments for 2016 are completed based on the Call for Volunteers request that went out in the fall. The number of members wanting to play a role in helping EAST grow was fantastic this year. I can say from personal experience that the more involved you are, the more EAST can grow and evolve. It is the involvement of the membership that has made this organization into what it is today, the most cutting-edge and vibrant trauma organization in North America. You will be hearing from the Section Chairs soon and I encourage everyone to participate with enthusiasm and excitement and offer new ideas to your Section. It is these ideas that continue to make EAST so dynamic and will keep us continuing to be the most innovative organization in this country. All are encouraged and welcome to complete the call for volunteers when it comes out again this fall.
The 29th Annual Scientific Assembly was attended by more than 870 total registrants, a new record attendance. Also, there was a concerted social media effort at this meeting resulting in over 5 million impressions and 3680 tweets by 891 participants. The peri-meeting workshops and today's topics provided the attendees with the progressive education for which EAST has become known. Quick shot presentations were added to our scientific program providing more opportunities for work to be communicated to the trauma community. Our first fellow specific workshop was held this year with great reviews. EAST, in collaboration with STN and ATS, hosted its 5th Annual Community Outreach event Thomas Jefferson High School in San Antonio. Over 100 volunteers from multiple institutions including University Health System- San Antonio, Vanderbilt, Carolinas Medical Center, West Virginia University, University of Rochester, and many others, participated and discussed the dangers of distracted and impaired driving and an entirely new program of violence and substance abuse prevention efforts specifically for this population to over 1900 students. This was the largest EAST outreach event to date.
I would like to thank all the members of EAST for electing me your President. My main mission as President is to continue to carry out the vision of EAST's Founding Members. The leadership of EAST is now filled with people who have grown up in and with the organization. I am confident that we will continue to grow and evolve as an organization without sacrificing what made EAST special. To accomplish this, my call to arms for the membership this year is to "Pay it Forward" to our specialty, our families, our patients, our partners, ourselves and our communities. 2016 is going to be a great year for advancing science, fostering relationships and building careers.