University of Toronto: Sunnybrook Health Sciences Centre & St. Michael's Hospital
Affiliated with University of Toronto
Dr. Najma Ahmed (Program Director)
Last updated: Apr 29, 2013
Duration: 12 months
Positions available: 4
Salary: $70,000
---
Toronto, ON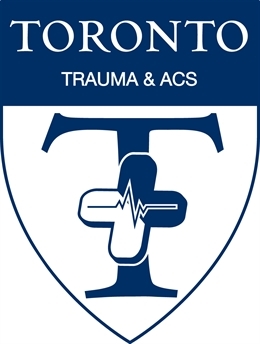 The University of Toronto offers a 1 year clinical Fellowship in Trauma and Acute Care Surgery. Successful applicants will rotate through Toronto's two Level 1 trauma centres: Sunnybrook Health Sciences Centre and St. Michael's Hospital. The Trauma and Acute Care Surgery Fellowship can be combined with the University of Toronto Critical Care Medicine Training Program. Acceptance into both the Trauma and Acute Care Surgery and Critical Care Medicine Program is required. Both St. Michael's Hospital and Sunnybrook Health Sciences Centre have fully trained academic trauma/acute care surgery/critical care surgeons. The two sites work cooperatively to deliver tertiary and quaternary trauma, emergency and critical care to a catchment area of over 8 million people, in addition to serving as the major referral sites for large parts of Northern Ontario. Together, St. Michael's and Sunnybrook have over 1800 trauma team activations annually, making it the largest trauma program in Canada. Fellows will rotate between the two centres over the course of their Fellowship.
Program started 2010
| Trauma only | Critical care only | Trauma & critical care | Acute care surgery |
| --- | --- | --- | --- |
| | | | |
How to apply
tammy.kowalyk@sunnybrook.ca , (416) 480-4712 (fax)
Qualifications: Certification as Fellow, Royal College of Physicians & Surgeons of Canada (FRCSC) or equivalent training at an accredited training institution in general surgery is required.
Interested candidates should submit curriculum vitae and three letters of reference to Tammy Kowalyk.
About the hospital
Beds: 1400
ICU beds: 69
Annual ED visits: 130000
Annual trauma admissions: 1800
Trauma faculty: 10
Fellowship procedures
Total surgical (annually): 2300
General surgical: 50%
Trauma: 50%
Blunt trauma: 70%
Penetrating trauma: 30%
Location
2075 Bayview Avenue
Toronto, ON M4N 3M5
Website
| | |
| --- | --- |
| Loyola University, Chicago | Maywood, IL |
| Loyola University Chicago Health Sciences Campus | Maywood, IL |
| University of Washington | Seattle, WA |
| University of Washington | Seattle, WA |
| None | Los Angeles, CA |
| Stanford University | Stanford, CA |
| University of California, Davis | Sacramento, CA |
| University of California, San Francisco | Fresno, CA |
| University of California, San Francisco | San Francisco, CA |
| University of Southern California | Los Angeles, CA |
| University of Nevada School of Medicine | Las Vegas, NV |
| Maricopa Medical Center | Phoenix, AZ |
| University of Arizona | Tucson, AZ |
| Oregon Health & Science University School of Medicine | Portland, OR |
| University of Colorado Health Sciences Center | Denver, CO |
| University of Texas Health Science Center | San Antonia, TX |
| University of Texas | Houston, TX |
| University of Texas - Southwestern | Dallas, TX |
| Louisiana State University School of Medicine at New Orleans | New Orleans, LA |
| Mayo Clinic College of Medicine | Rochester, MN |
| University of Minnesota | St. Paul, MN |
| University of Minnesota | Minneapolis, MN |
| University of Iowa | Iowa City, IA |
| Saint Louis University | Saint Louis, MO |
| University of Missouri - Columbia | Columbia, MO |
| Medical College of Wisconsin | Milwaukee, WI |
| University of Alabama at Birmingham (UAB) | Birmingham, AL |
| University of Tennessee College of Medicine - Chattanooga Unit | Chattanooga, TN |
| University of Tennessee Health Science Center | Memphis, TN |
| University of Tennessee | Knoxville, TN |
| Vanderbilt University | Nashville, TN |
| University of Kentucky | Lexington, KY |
| University of Louisville | Louisville, KY |
| Indiana University | Indianapolis, IN |
| University of Michigan, Case Western University | Detroit, MI |
| University of Michigan | Ann Arbor, MI |
| Emory University School of Medicine | Atlanta, GA |
| Georgia Health Sciences University | Augusta, GA |
| Mercer University School of Medicine | Macon, GA |
| University of Florida, Gainesville - Florida State University - University of Central Florida | Orlando, FL |
| University of Florida | Gainsville, FL |
| University of Miami | Miami, FL |
| University of South Florida | Tampa, FL |
| Medical University of South Carolina | Charleston, SC |
| University of South Carolina | Columbia, SC |
| East Carolina University | Greenville, NC |
| University of North Carolina - Chapel Hill | Chapel Hill, NC |
| Eastern Virginia Medical School | Norfolk, VA |
| University of Virginia | Charlottesville, VA |
| Virginia Commonwealth University | Richmond, VA |
| Uniformed Services University of the Health Sciences | Washington, DC |
| Johns Hopkins University | Baltimore, MD |
| University of Maryland | Baltimore, MD |
| Jefferson Medical College of Philadelphia | Newark, DE |
| Rutgers - New Jersey Medical School, Newark, NJ | Newark, NJ |
| Rutgers - RWJMS | New Brunswick, NJ |
| Yale University School of Medicine | New Haven, CT |
| Pennsylvania State University | Allentown, PA |
| Pennsylvania State College of Medicine | Hershey, PA |
| University of Pennsylvania Health System | Philadelphia, PA |
| University of Pittsburgh | Pittsburgh, PA |
| Weill Medical College of Cornell University | Bronx, NY |
| New York University School of Medicine | Manhasset, NY |
| State University of New York at Stony Brook | Stony Brook, NY |
| University of Rochester | Rochester, NY |
| New York Medical College | Valhalla, NY |
| Boston University School of Medicine | Boston, MA |
| Harvard University Medical School | Boston, MA |
| University of Massachusetts Medical School | Worcester, MA |
| University of North Carolina Chapel Hill | Charlotte, NC |
| Harvard University | Boston, MA |
| The Warren Alpert Medical School of Brown University | Providence, RI |
| Case Western Reserve University | Cleveland, OH |
| Weill Cornell Medical College | New York, NY |
| Tufts University School of Medicine | Springfield, MA |
| University of Cincinnati | Cincinnati, OH |
| None | Chicago, IL |
| Rutgers - RWJMS | New Brunswick, NJ |
| Albany Medical College | Albany, NY |
| Wright State University Boonshoft School of Medicine | Dayton, OH |
| Inova Campus, VCU School of Medicine | Falls Church, VA |
| Virginia Tech Carilion School of Medicine | Roanoke, VA |
| New York Medical College | Valhalla, NY |
| Wake Forest School of Medicine | Winston-Salem, NC |
| Tufts University School of Medicine | Springfield , MA |
| University of Iowa | Iowa City, Ia |
| The Ohio State University | Columbus, OH |
| University of Mississippi | Jackson, MS |
| University of Toronto | Toronto, ON |
| University of South Alabama | Mobile, AL |
| University of Iowa | Iowa City, IA |
| University of Connecticut | Hartford, CT |
| St. Luke's University Hospital/Temple University | Bethlehem, PA |
| St. Joseph Mercy Health System | Ann Arbor, MI |
| Michigan State University | Flint, MI |
| Cooper Medical School of Rowan University | Camden, NJ |
| Weill Cornell Medical College | Bronx, NY |
| Michigan State University | Flint, MI |
| University of Maryland | Baltimore, MD |