University of Iowa
Posted Dec 19, 2017
Iowa City, IA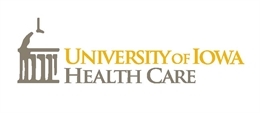 Division Director, Acute Care Surgery
The Department of Surgery, Division of Acute Care Surgery at the University of Iowa invites applicants interested in the position of Director of the Division of Acute Care Surgery. Acute Care Surgery is comprised of the areas of Trauma, Emergency General Surgery, Burns, and Surgical Critical Care. Appointment rank is expected at the Associate Professor or Professor level and may be on either the tenure or non-tenure clinical track, consistent with experience and research interest.

Applicants must hold a medical doctorate from an approved medical school, have completed training in all phases of General Surgery, and possess board certification in Surgery from the American Board of Surgery. Completion of a fellowship in critical care and/or trauma is highly desired. Board certification/eligibility in Surgical Critical Care is highly desired. Applicants should have a minimum of ten years' experience in an academic medical environment, with progressively more senior leadership roles highly desirable. Applicants will need to demonstrate effective interpersonal and communication skills, be committed to ongoing performance improvement, and to providing care as a member of a multi-disciplinary team. Candidates must also have demonstrated experience working effectively in a diverse environment. Teaching and participation in outreach activities are integral to the position. Applicants with a history of NIH (or equivalent) level research funding are preferred. Experience in research at a level which enables procurement of outside funding is required for tenure track appointments.

The Division of Acute Care Surgery is currently comprised of ten (10) faculty members and seven (7) Advanced Practice providers. The University of Iowa Hospitals and Clinics is a tertiary medical center which includes an ACS verified Level I Trauma Center (adult and pediatric), an ABA verified Burn Center, the newly opened Stead Family Children's Hospital, and a National Cancer Institute Comprehensive Cancer Center. In 2016, University of Iowa Hospitals & Clinics had 60,000 Emergency Department visits, and 2500 trauma admissions.

The University of Iowa Hospitals & Clinics is located in a Big-Ten college town. The Iowa City metropolitan area has a population of 161,000 and the Iowa City/Cedar Rapids Corridor has a population of 460,000. Iowa City and the University of Iowa provide a rich cultural environment, highlighting art, music and literature. There are ample opportunities for spectator and participation sports as well as a wealth of outdoor activities. The community is diverse and cosmopolitan with affordable housing and outstanding schools. Iowa City is a safe and friendly community ideal for raising a family and developing a successful academic career.

The University of Iowa is an equal opportunity / affirmative action employer. All qualified
applicants are encouraged to apply and will receive consideration for employment free from discrimination on the basis of race, creed, color, national origin, age, sex, pregnancy, sexual orientation, gender identity, genetic information, religion, associational preference, status as a qualified individual with a disability, or status as a protected veteran.

How to apply
Applicant credentials are subject to verification; background checks will be conducted on final candidates for all positions in the University of Iowa Hospitals and Clinics. To apply for this position, and for a complete list of the qualifications for this position, please visit the University of Iowa website at http://jobs.uiowa.edu, requisition # 71523.
Location
200 Hawkins Drive
Iowa City, IA 52242