Allegheny Health Network - Forbes Hospital
Posted Nov 12, 2017
Monroeville, PA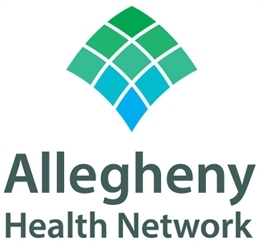 Trauma & Acute Care Surgeon
Allegheny Health Network (AHN) is currently seeking a Trauma Surgeon for Forbes Hospital. Forbes is located in Monroeville, Pennsylvania, 20 minutes east of downtown Pittsburgh. Forbes Hospital started its now accredited, Level II Trauma Program on January 1, 2013 and has been the leading care provider in Pittsburgh's eastern suburbs for over 30 years. Over that time, they have grown their services to meet their patients' and community's needs. As a 350-bed facility with 15,000 inpatient admissions, 12,000 surgeries, and nearly 50,000 emergency department visits annually, Forbes provides an advanced level of care to our patients.

Position Overview

Two trauma/critical care surgeons staff the day shift M-F, 7 AM-7 PM. During holidays, weekends and night shifts there is one surgeon in house with a second surgeon at home on backup call. All surgeons are currently required to cover at least five in house night shifts per month as well as cover an equal share of night back-up call. The trauma surgeons provide critical care for trauma and surgical patients in the new 20-bed Intensive Care Unit.

The Trauma Service support staff includes 6 advanced practice providers. One is present 24/7 and two during Monday, Tuesday, Wednesday, and Friday daytime. Forbes is a teaching hospital and has residents present at all times, including general surgery residents. There is at least one surgery resident in house 24/7. The residents respond to highest-level trauma activations unless they are in the operating room.

The qualified candidate should be board certified in Surgery and Surgical Critical Care. Board-eligible graduates of critical care fellowships with excellent interpersonal communication skills, experience delivering healthcare via collaborative teamwork and a professional goal to practice in one location for at least five years will also be considered. The ability to obtain and maintain a Pennsylvania Medical License and privileges with AHN are required.

Allegheny Health Network (AHN) – a subsidiary of Highmark Health, the third largest integrated health care delivery and financing system in the nation, – is an integrated delivery network focused on preserving health care choice and providing affordable, high-quality care to the people in our communities. With more than 14,000 employees including 7,400 health care professionals, and nearly 200 primary care and specialty care practices, Allegheny Health Network includes seven hospitals in Pennsylvania with nearly 2,400 licensed beds.

Pittsburgh is a vibrant and exciting city, offering diverse culture, world-class arts and music, prestigious colleges and universities, proximity to state and local recreational parks, and a nationally-recognized culinary scene. It is home to major sports teams as well as key players within an ever-growing tech industry. Pittsburgh was named Zagat's Top Food Town for 2015, and is recognized as one of the 'most livable cities' in the United States by Forbes and The Economist. Pittsburgh's beautiful landscape, rivers and bridges, and affordable cost of living make it an attractive option for both individuals and families.

How to apply
Follow the link below to the Allegheny Health Network Jobvite or contact Ashley Fusco, Physician Recruiter, Ashley.Fusco@AHN.org

http://jobs.jobvite.com/ahn/job/oBQc5fws
Location
2570 Haymaker Rd
Monroeville, PA 15146