Surgical Associates, SC
Posted Oct 27, 2017
Wausau, WI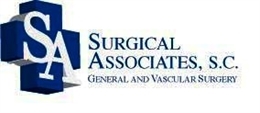 Trauma Critical Care Surgeon
SUMMARY
The BC/BE/Fellowship trained Surgical Trauma/Critical Care hospital-based Surgeon is responsible to care for patients with acute, trauma and life-threatening or potentially life-threatening surgical conditions at Aspirus Wausau Hospital, a Level II Trauma Center.
JOB DESCRIPTION
Surgical Associates, SC of Wausau, WI is a physician-owned group of 13 surgeons providing an array of general and specialty surgical care, including a Trauma/Acute Care Surgery division.
We are currently seeking an experienced inpatient surgicalist to join our Trauma and Acute Care Service, based at Aspirus Wausau Hospital, a 325 bed tertiary care center of Wausau, Wisconsin. The position will offer a competitive compensation package, along with a quality incentive bonus, with sign-on bonus and relocation reimbursement available.
ESSENTIAL JOB FUNCTIONS
1. Responsible for all trauma and acute care surgery consults, both inpatient and ED; minimal elective surgery responsibilities.
2. Exam patient and make an initial assessment
3. Conduct diagnostic test like X-rays, CT scans and MRI's
4. Diagnose the injury or illness and determine the appropriate medical procedure
5. Plan the procedure, order instruments and supplies, coordinate nurses, assistants, anesthesiologists, specialists and others required for the surgery
6. Perform the operation and order antibiotics, special diets, sedatives and other prescriptions of post-operative treatment.
7. Refer patients to specialist and other professionals
8. Coordinate and document patient care through the electronic medical record system, Epic
9. Acute care/Trauma call required
10. Take continuing-education classes, keep up to date on techniques by reading medical manuals and attend professional conferences.

This list is not inclusive of all duties and responsibilities that may be assigned. They are only listed as typical. Any other duties and responsibilities assigned will be of a similar nature requiring the same relative skill and capabilities.

QUALIFICATIONS
To perform this job successfully, an individual must be able to perform each essential duty satisfactorily. The requirements listed below are representative of the knowledge, skill and/or ability required. Reasonable accommodations may be made to enable individuals with disabilities to perform the essential functions.

EDUCATION and/or EXPERIENCE
• Board Certified/Board Eligible General Surgeon who is also certified in Surgical Critical Care and/or has Acute Care Surgery or Trauma Surgery Fellowship training required
• Active state medical license in Wisconsin or willingness/ability to obtain a WI license within a reasonable timeframe
• ATLS required
• ABS Certification required

KNOWLEDGE, SKILLS & ABILITIES – COMPETENCIES
• Excellent patient care
• Organizational skills
• Excellent communication skills
• Ability to work independently and in a team environment
• Ability to prioritize tasks and take initiative


PHYSICAL/MENTAL DEMANDS and WORK ENVIRONMENT
The nature of the job requires standing, walking for hours at a time. While performing the essential functions of the job one may occasionally bend/stoop, squat, reach above shoulder, crouch, kneel balance, push/pull. Some lifting/carrying is required. Superb eye-hand coordination and ability to pay close attention to detail required. Must utilize hearing for continuous conversations, telephone use, background noise. Frequent stress may occur due to long and irregular working hours. The job requires frequent independent decision-making.

How to apply
Submit resume to:
katherine.raczkowski@sawisconsin.com
Location
2400 Pine Ridge Blvd
Wausau, WI 54401