NewYork-Presbyterian Queens
Posted Feb 27, 2018
Flushing, NY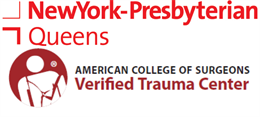 Attending Surgeon
The Department of Surgery at NewYork-Presbyterian Queens is seeking an individual to join our Division of Acute, Trauma and Critical Care as a surgeon. We are an ACS verified Level 1 Trauma Center. We are in the process of building a brand new 20 bed SICU.

Clinical duties include active participation as an attending surgeon on our Trauma Service, in our Surgical Intensive Care Unit and on our Emergency General Surgery service. Our institution is a busy, tertiary care center affiliated with Weill Cornell Medicine. We are a member of the New York Presbyterian Healthcare System, serving over two million residents in the borough of Queens, New York. Eligible faculty receive academic appointments through Weill Cornell Medicine commensurate with qualifications and experience.

Qualified individuals will be BC/BE in Surgery and in Surgical Critical Care. We are looking for someone who is motivated and committed to delivering the highest quality surgical care. This person should be interested in resident and advanced practitioner education as well as outcomes research.
How to apply
Please contact:

Jason Sample, MD FACS
NewYork-Presbyterian Queens
Department of Surgery
Chief of Acute, Trauma and Critical Care

Email: jsample@nyp.org
Location
56-45 Main Street
Flushing, NY 10803