Electronic Medical Records Resource
Thursday, September 10, 2020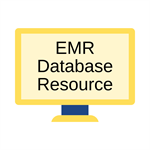 Electronic Medical Records Resource
This resource provides access to colleagues that have implemented successful electronic medical record (EMR) based solutions that enhance quality and ensure standardization of patient care at their institutions. This section of the EAST website is designed to be a resource to you undertaking similar projects at your institution. The solutions listed on this site generally include either standardized order sets or EMR based decision support algorithms.
You must be an EAST member to access. Sign in to access the EMR Resource.