Job Seekers: Register for the AAST-EAST-SCCPDS Virtual Job Fair
Friday, July 1, 2022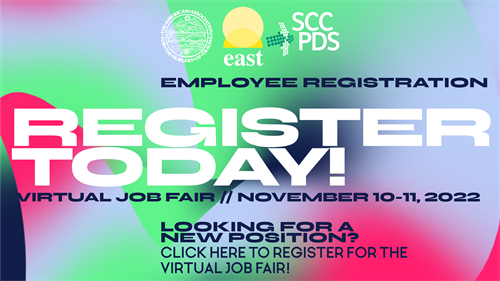 The American Association for the Surgery of Trauma (AAST), Eastern Association for the Surgery of Trauma (EAST), and Surgical Critical Care Program Directors Society (SCCPDS) will be hosting a Virtual Job Fair November 10-11, 2022.


Thursday, November 10, 2022: 9:00 am – 4:00 pm Central Time
Friday, November 11, 2022: 4:00 pm – 9:00 pm Central Time

This joint initiative will be unique and beneficial for both job seekers and employers who are finding it difficult to connect effectively with each other as we progress into hybrid reality. This will be a completely immersive platform that replicates the look and logistics of a physical career fair.

With a virtual job fair platform, we are eliminating all social distancing concerns, giving you access to recruiters from across the country. There is no travel needed, which makes the hiring process more efficient and effective.

How to Participate
There is no charge for job seekers to participate. The job fair is open to residents, in-training fellows, and junior faculty (within 5 years of finishing residency or fellowship). This will be an opportunity to engage with employers and leadership from respected institutions & universities, while also networking with your peers.

Job Seekers: If you are interested in participating, please register here to start receiving upcoming information about the event.