John M. Templeton Jr., MD Military Call to Service Scholarship Application Deadline
Aug 31, 2019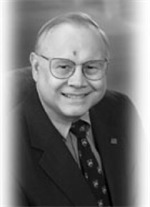 John M. Templeton, Jr., MD
To honor Dr. Templeton's appreciation of an individual's Call to Military Service, his wife, Mrs. Pina Templeton is funding an annual scholarship to support the attendance of 2-3 military trauma surgeons in the early stages of their career and service to the EAST Annual Scientific Assembly. Scholarship recipients will each receive up to $3,000 for meeting registration, travel and lodging expenses. The first scholarships are planned to be awarded for the 2018/31st EAST Annual Scientific Assembly. Individuals selected for this scholarship would be recognized as emulating a Call to Military Service and will be expected to contribute to advancements in the treatment of the injured.
Scholarship Eligibility
Must be active or reserve members of the US Air Force, Army, or Navy
Must be in training (fellowship or residency) or attendings less than five years removed from completion of training
No more than one scholarship recipient per branch of service
Schloarship applicant must be sponsored by an EAST Active or Senior Member
Submit a personal statement of 300-500 words in which the applicant details his/her call to military service, professional achievements, career goals and future plans

Applications are now being accepted. The application deadline is August 31, 2019.