Featured EAST Mentoring Pair/Family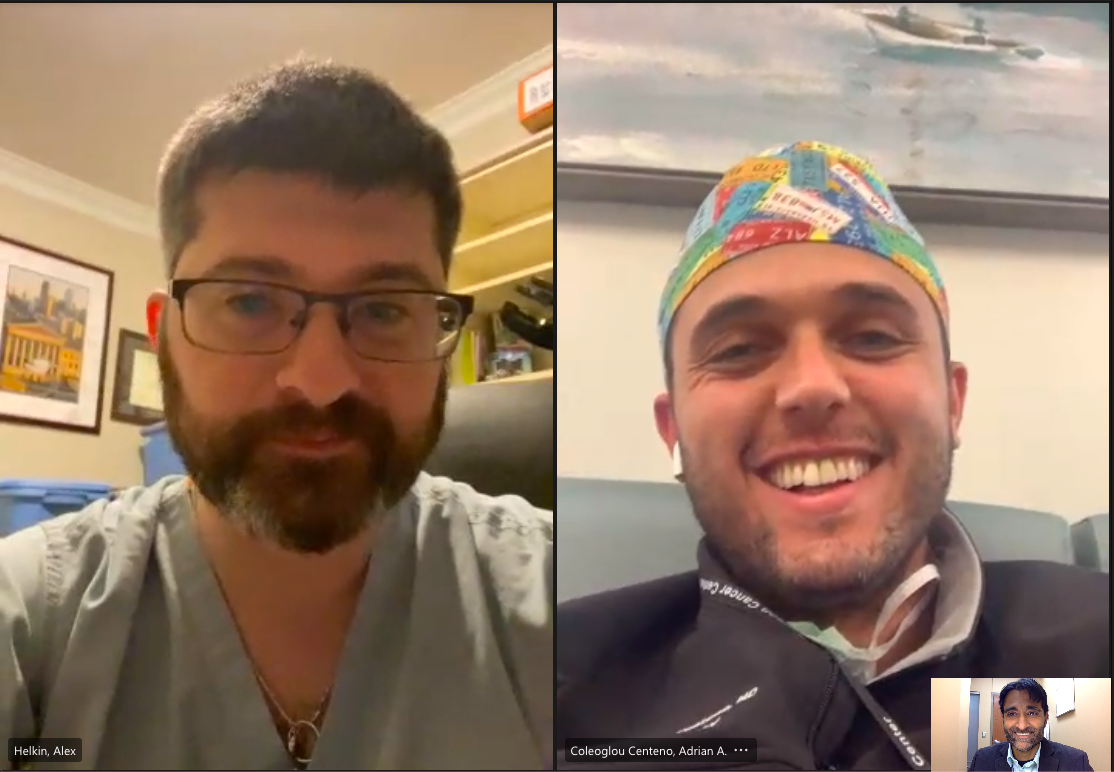 Featured Mentoring Family

Photo #1
Left: Dr. Alex Helkin (Mentee), Center: Dr. Adrian Centeno (Mentee); Right: Dr. Mayur Patel (Mentor)

Photo #2
Left: Dr. Mayur Patel (Mentor), Right: Dr. Adrian Centeno (Mentee)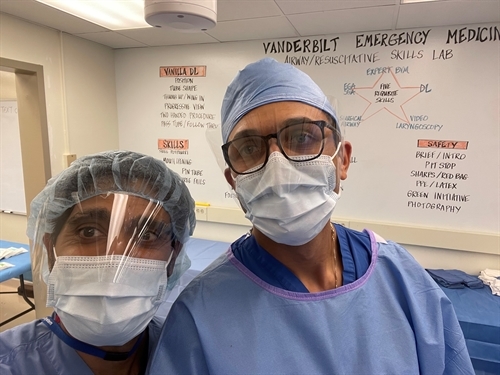 Testimonials:
Dr. Adrian A. Coleoglou Centeno (Mentee):
I attended one of the previous EAST meetings in 2019 and found the organization to be welcoming and supportive and I had the opportunity to interact with leaders in the field of Trauma and Acute Care Surgery. During my 3rd year as a General Surgery resident, I joined EAST. When I applied for the mentoring program, I wanted to be more active in the organization and to get guidance from senior attendings since I am getting ready to apply to TACS next year. I was paired with Dr. Mayur Patel and Dr. Alex Helkin, and to be honest the experience has exceeded my expectations. I have had the chance to discuss my career goals with them and to hear from their experiences. They have given me invaluable advice and we have remained in touch constantly since the beginning despite their busy schedules. Dr. Patel and I had the opportunity to meet in person when I went to Nashville for the ASSET course, and he even introduced me to some of the current fellows in the program. The whole experience has been extremely rewarding and I feel that everyone who is interested in Trauma and Acute Care Surgery should consider joining EAST and applying for the mentoring program.
Dr. Alex Helkin (Mentee):
As a new attending in the group, I had the pleasure to guide our resident 'family' member, and also benefit from Dr. Patel's experience in my own career. We discussed my interest in surgical education both of the medical student and resident level, and since, I have been engaged with educational societies as well as finding ways to contribute at my home institution. We discussed grant writing and submission strategies, a key element in early career building. I greatly appreciated the EAST mentoring program and highly recommend it to junior faculty members.

Dr. Mayur Patel (Mentor):
EAST's Mentoring Program provides a perfect platform for sharing our stories together. It's our duty to offer our experiences to help guide the next generation of energetic Acute Care Surgeons carving their own exciting career paths, like Drs. Centeno & Helkin.

---
Statements posted are those of the Mentor and Mentee and do not represent the opinions of the Eastern Association for the Surgery of Trauma.
---