Brigham and Women's Hospital
Affiliated with Harvard University Medical School — Boston, MA
Trauma only
Critical Care only
Trauma & Critical Care
Acute Care Surgery
Advanced Practitioner
Duration: 1-2 years
Positions available: 4
Salary: PGY scale (PGY 6 level)
Program Director: Edward Kelly, M.D.
Last updated: April 16, 2015
---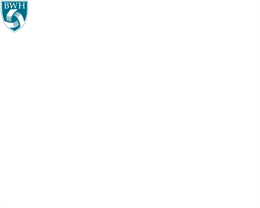 Applications are currently being accepted through SAFAS for the 2016-2017 Academic Year

The Surgical Critical Care Fellowship at Brigham and Women's Hospital (BWH) is a one-year ACGME-accredited fellowship in the Division of Trauma, Burns, and Surgical Critical Care. Applications for four positions will be accepted through SAFAS until July 15th. Applicants are invited to apply to a one or two year fellowship. The two-year fellowship consists of a second year in Acute Care Surgery based on the AAST curriculum, which includes rotations in burn care, orthopedics, neurosurgery, and vascular surgery.

For additional information, please visit our website at: http://www.brighamandwomens.org/departments_and_services/surgery/medical_professionals/surged/medical_professionals/criticalcare.aspx
Program started 2008
How to apply
Qualifications: The program is accepting applications for the 2016-2017 academic year through the Surgical Critical Care and Acute Care Surgery Fellowship Application Service (SAFAS): www.safas-sccpds.fluidreview.com

We require the following documents to be available for download through SAFAS for a complete application to be reviewed:
Curriculum vitae (CV)
Medical school transcript
Personal statement
Dean's letter
Three letters of recommendation
USMLE transcript
ABS in-training exam scores

Our deadline for receipt of your application and all supporting documents is July 15th. Applicants must have completed at least three clinical years in an ACGME-accredited graduate educational program in one of the following specialties: anesthesiology, emergency medicine, neurological surgery, obstetrics and gynecology, orthopaedic surgery, otolaryngology, surgery, thoracic surgery, vascular surgery, or urology.
The program is accepting applications for the 2016-2017 academic year through the Surgical Critical Care and Acute Care Surgery Fellowship Application Service (SAFAS): www.safas-sccpds.fluidreview.com

Our deadline for receipt of your application and all supporting documents is July 15th.

Edward Kelly, MD
Assistant Professor of Surgery
Program Director, Surgical Critical Care & Acute Care Surgery
Division of Trauma, Burns, and Surgical Critical Care
Brigham and Women's Hospital
75 Francis Street
Boston, MA 02115
Research opportunities
BWH Surgical Critical Care fellows have the opportunity to conduct clinical research protocols with the multidisciplinary Surgical Intensive Care Unit Translational Research (STAR) Group. For more information about the STAR Center please visit their website: http://www.brighamandwomens.org/Research/labs/STAR/default.aspx
About the hospital
Beds: 747
ICU beds: 110
Annual ED visits: 56800
Annual trauma admissions: 2000
Trauma faculty: 6
Fellowship procedures
Total surgical (annually): 1100
General surgical: 73%
Trauma: 27%
Blunt trauma: 84%
Penetrating trauma: 10%
Location
75 Francis Street
Boston, MA 02115
Website