UPMC Altoona
Posted Aug 13, 2019
Altoona, PA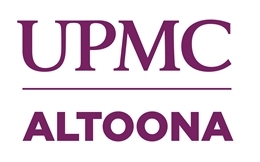 Trauma and Acute Care Surgery
UPMC Altoona is seeking a BC/BE surgeon with fellowship training in surgical critical care, acute care surgery or trauma critical care to join our growing team of 6 surgeons and 8 physician assistants. The PA Trauma Systems Foundation accredited level II trauma center service area is comprised of 20 counties and a service area population of over 1 million lives. A dedicated Trauma & Surgical Critical Care ICU is also covered by the service, offering physicians a mix of surgery and dedicated critical care work.

Surgeons work a flexible schedule including 10 and 12 hour shifts. Weekly shifts offer dedicated ICU time, dedicated Trauma coverage time and dedicated Acute Care Surgery time. This position offers a competitive compensation package and comprehensive benefits package including health, dental, vision insurance; retirement plan and generous CME allowance.

UPMC Altoona is a 400-bed regional health care provider. Offering more than 200 years of health care experience, UPMC Altoona is supported by over 300 talented and highly recognized physicians, nearly 4,000 specialized and experienced caregivers, and 600 volunteers. The health system serves more than 20 counties throughout Central Pennsylvania. Part of the world-renowned health care provider and insurer, Pittsburgh-based UPMC is inventing new models of patient-centered, cost-effective, accountable care. It provides nearly $900 million a year in benefits to its communities, including more care to the region's most vulnerable citizens than any other health care institution. The largest non-governmental employer in Pennsylvania, UPMC integrates 87,000 employees, more than 40 hospitals, more than 700 doctors' offices and outpatient sites, and a 3.4 million member Insurance Services Division, the largest medical and behavioral health services insurer in western Pennsylvania.

How to apply
Contact us TODAY to learn more!

Please send CV and letter of introduction to
Jessica Lattanza, Director of Physician Relations
lattanzaj@upmc.edu
814-889-2223
Location
620 Howard Avenue
Altoona, PA 16601