Loyola Medicine
Posted Oct 30, 2019
Maywood, IL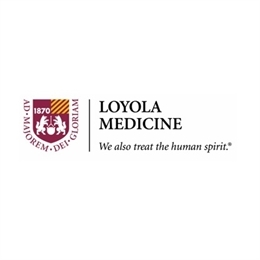 Trauma Surgeon Scientist
The Department of Surgery and the Burn and Shock Trauma Research Institute at Loyola University Medical Center, located in the western suburbs of Chicago, is searching for an outstanding, highly motivated surgeon scientist to join a department with an active research division. This position has protected time for the performance of research as well as a competitive start up package. Preference will be given to someone with an existing track record of research funding.

The BSTRI faculty are highly collaborative and maintains a strong federally funded research program in the area of burns, trauma, sepsis, alcohol and wound healing. The Institute has a long history of training the next generation of basic and physician scientists and is home to two T32 training grants funded by NIAAA and NIGMS. The faculty candidates are expected to maintain an independent, externally funded research program and contribute to graduate and medical education for the Department of Surgery. The BSTRI (https://SSOM.luc.edu/bsti/) is located in the newly constructed state-of-the-art Center for Translational Research and Education (CTRE) at Loyola's Health Sciences Campus.

Applicants can be from the Assistant, Associate, or Professor level. They must have completed a trauma and surgical critical care fellowship or a program of equivalent certification, be board eligible or board certified by the American Board of Surgery, and be licensed to practice in the State of Illinois at the time of hire.

Loyola Medicine is a quaternary care system that includes Loyola University Medical Center (LUMC) in Maywood, Gottlieb Memorial Hospital (GMH) in Melrose Park, MacNeal Hospital in Berwyn and convenient locations offering primary and specialty care services from 1,772 physicians throughout Cook, Will and DuPage counties. LUMC is a 547-licensed-bed hospital that includes the William G. and Mary A. Ryan Center for Heart & Vascular Medicine, the Cardinal Bernardin Cancer Center, a Level 1 trauma center, Illinois's largest burn center, a certified comprehensive stroke center and a children's hospital. The medical center campus is also home to Loyola University Chicago Stritch School of Medicine, Loyola University Chicago Marcella Niehoff School of Nursing and the Loyola Center for Fitness.

Edward Hines, Jr. VA Hospital, located on a 147-acre campus bordering Loyola's medical center, offers primary, extended and specialty care and services as a tertiary care referral center for VISN 12. The Hines currently operates 483 beds and six community based outpatient clinics. Additional research opportunities exist in collaboration with the VA.
How to apply
Please apply by sending a brief cover letter and CV to:

Colleen Chenevey, Manager of Physician Recruitment, Colleen.Chenevey@lumc.edu
Attn:
Vivian Gahtan, MD, FACS
John P. Igini, MD Professor of Surgery,
Chair, Department of Surgery
Loyola University Medical Center

Location
2160 S. 1st Ave
Maywood, IL 60153