Texas Tech University Health Sciences Center
Posted Nov 27, 2019
Amarillo, TX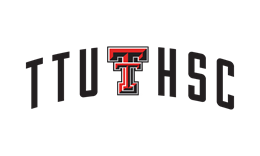 Academic + Trauma/General + Texas
Academic Trauma/General Surgeon
Texas Tech University Health Sciences Center-Amarillo
https://www.ttuhsc.edu/medicine/amarillo/surgery/default.aspx

The Texas Tech University Health Sciences Center Department of Surgery is seeking applicants for the position of Academic General/Trauma surgeon. The successful candidate must be BE/BC in General Surgery; additional training trauma, critical care, or acute care is desirable but not required. The candidate should have exemplary clinical skills, a team spirit, collegiality and an interest in teaching and/or clinically based scholarly activity. Faculty rank will be commensurate with experience.

As the only academic medical center serving the Texas Panhandle, Texas Tech University Health Sciences Center Department of Surgery provides trauma, acute care, and critical care services to all 26 counties of the Panhandle as well as Eastern New Mexico, and the Oklahoma Panhandle. This program is based at a large community hospital with a Level 3 trauma center formally affiliated with and in close proximity (across the street) to the medical school. All surgeons participating in this model will be full faculty members and encouraged to participate in activities of the department and medical school. The department is active in both basic science and clinical research. Some of this research is also partnered with several grant programs which are offered to service the underserved in the area. Surgical education is a core mission of the department and we are fully invested in our medical students and their future success.

Our faculty enjoy competitive salaries benchmarked to national medians, along with a generous state benefits package which includes PTO, paid medical insurance, dental and disability insurance, as well as an attractive retirement package.

Amarillo, TX is a growing city and offers the best in education, entertainment, and medical needs in West Texas. It was ranked as one of the best cities for young adults by Forbes Magazine. The metropolitan population is made up of 200K, with an even larger catchment population. Residents enjoy an easy-going lifestyle with low cost of living, unique restaurants, cultural centers, bars and boutiques, and a drive of less than 20 minutes to anywhere in the city. Amarillo is 15 minutes from the second largest canyon in the U.S. which offers unique hiking and camping experiences. Amarillo represents the true Southwest and is just 4-6 hours away from destinations like Santa Fe, Denver, and Oklahoma City.

All questions can be directed to Sarah.Harris@ttuhsc.edu, Director of Faculty Recruitment

As an EEO/AA employer, the Texas Tech University System and its components will not discriminate in our employment practices based on an applicant's race, ethnicity, color, religion, sex, sexual orientation, gender identity, national origin, age, disability, genetic information or status as a protected veteran.

How to apply
Please apply online at (19552BR): https://sjobs.brassring.com/TGnewUI/Search/Home/Home?partnerid=25898&siteid=5281#jobDetails=479221_5281

Location
Amarillo, TX