Mary Washington Healthcare
Posted Apr 17, 2020
Fredericksburg, VA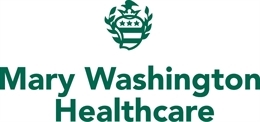 Acute Trauma Care Surgeon
Sign-on and Relocation available.

Mary Washington Healthcare is currently seeking a board-certified surgeon with added qualifications in Surgical Critical Care to join our team of Acute Care Surgeons. We currently have 5 surgeons and 6 physician extenders in our group. Our practice is diverse and includes a busy elective practice as well as emergency general surgery, surgical critical care, and management of the critically injured. We are a State Designated Level II Trauma Center with 95% of our patients sustaining blunt injuries. Mary Washington Healthcare is an independent healthcare system providing sophisticated, complex care to a community of over 330,000 residents.

While the Fredericksburg region is a beautiful, vibrant, and historic area, it has the added advantage of proximity to Washington, DC and Richmond offering easy access to these cities. With the beautiful Shenandoah Valley and Blue Ridge Mountains an hour drive west of Fredericksburg, outdoor recreation is right out your front door. Skiing and hiking, the beach and sightseeing are all within easy driving distance. Excellent public schools, a great selection of private schools and options for higher education are a bonus. Our family-friendly community means low crime and lots of great activities. Housing options are plentiful with something for every taste and budget.

Learn more about this opportunity or email your CV to Dorrie.Steinberg@mwhc.com.

This is not a job that supports J1 or H1B Visa candidates. Please no 3rd party recruiters.
How to apply
Contact Dorrie.Steinberg@mwhc.com
Location
2300 Fall Hill Avenue
Fredericksburg, VA 22401