Tower Health
Posted Apr 29, 2020
West Reading, PA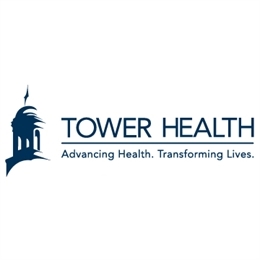 Acute Care Trauma Surgeon
The Section of Trauma, Critical Care and Acute Care Surgery at Reading Hospital/Tower Health is actively seeking an Acute Care Surgeon to join a team of 9 Trauma Surgeons in a high-volume Level I Trauma and Emergency Surgery Service. This Trauma opportunity also supports an Elective General Surgery Program. The Trauma team also includes 1 Surgical Critical Care Fellow and 12 Advanced Practitioners. The successful candidate will be Board Certified in General Surgery and Fellowship-trained in Trauma/Surgical Critical Care. A passion for teaching and an active interest in trauma research is a critical.



This Level I Trauma Center serves a large population in Southeastern Pennsylvania.

System wide EPIC EMR. New surgical tower, Reading Healthplex, provides:17,500 additional square feet to Trauma Center and Emergency Department, 5 additional state-of-the-art Trauma Bay; 6 Hybrid ORs, Large trauma OR with state-of-the-art video audio and visual routing system, 16 additional emergency treatment rooms, 2nd Helipad, Committed Neurotrauma and Orthopedic Trauma Subspecialty Groups, Hospital-based helicopter integrated into 6-helicopter PennSTAR Flight Program. Reading Hospital: 750+ beds; 1000+ medical staff, One of the busiest EDs in PA at 135K+ annually. One of the state leaders in surgical volumeTop 5% nationwide for patient safety and overall clinical performance. Highest financial rating possible for a nonprofit institution.



10th busiest ED in the nation

State of the art Trauma bays and Operative Suites including 2 hybrid rooms

Strong trauma specific advanced practitioner team

Consistently scoring a TQIP Risk-Adjusted Mortality Odds Ratio less than 1





Reading Hospital is located in West Reading, Berks County, 60 miles northwest of Philadelphia. Berks County offers excellent schools, affordable homes, colleges and parks plus a multitude of cultural, recreational, shopping, sporting attractions and social amenities all within driving distance of shore points, Philadelphia, Washington DC and New York City.

Job Summary

Trauma surgery encompasses treatment of the most severe, life-threatening, penetrating and blunt force injuries. A career as a trauma surgeon involves managing critically injured patients in the trauma resuscitation area, the operating room, the Surgical Intensive Care Unit and the general floors of the hospital. Our trauma surgeons change roles weekly with frequent opportunities to care for acute care general surgery patients, as well as elective general surgery patients. Our trauma surgeons benefit from the support of a Surgical Critical Care fellow, and are expected to aid in training that fellow.

Qualifications

MD or DO; Candidates must be licensed/eligible to practice medicine in Pennsylvania and BC in General Surgery and Fellowship trained in Trauma/Surgical Critical Care.

How to apply
For more information, contact:
Ken Nichols, Medical Staff Recruitment
484-628-6581 • Kenneth.Nichols@towerhealth.org
or apply online at careers.towerhealth.org
Location
420 S. Fifth Ave
West Reading, PA 19611