George Washington University
Posted Jun 28, 2020
Washington, DC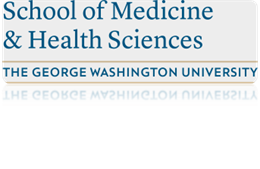 Trauma Medical Director
The George Washington Medical Faculty Associates (GWMFA) is seeking a full-time Trauma and Acute Care Surgeon to serve as the Trauma Medical Director to develop and staff a new Level 2 trauma center in Virginia.

GWMFA is the faculty practice affiliated with the School of Medicine and Health Sciences of The George Washington University. GWMFA's Division of Trauma Surgery consists of established academic trauma surgeons based the GW Hospital Level 1 Trauma Center. We now seek to establish a new Level 2 trauma center and are looking for a highly motivated and energetic surgeon to serve as the Trauma Medical Director.

Applicants must be board certified in general surgery and surgical critical care and be eligible for Virginia licensure at the time of appointment.

How to apply
To apply, please visit this site: https://www.jobs.net/jobs/gwdocs/en-us/job/United-States/Trauma-Medical-Director-and-Acute-Care-Surgeon/J3S64V7346RKJTHB9FW/. You are also welcome to contact Dr. Babak Sarani directly at bsarani@mfa.gwu.edu. A cover letter, two letters of recommendation, and your CV are required parts of the application. Please contact Ms. Allison Swift at 202-741-2215 with any questions.
Location
2150 Pennsylvania Ave, NW
Washington, DC 20037