Jacobi Medical Center ¦NYC H+H
Posted Jul 16, 2020
Bronx, NY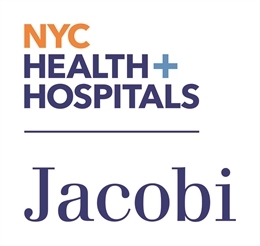 Trauma / Acute Care Surgeon
The Division of Trauma, Critical Care & Acute Care Surgery at Jacobi Medical Center ¦NYC H+H in the Bronx, New York is actively seeking a Trauma Surgeon to provide a full range of surgical services. Under the leadership of Dr. Sheldon Teperman, Division Chief of Trauma and Professor of Surgery, Albert Einstein College of Medicine, the division is a dynamic environment offering comprehensive and multi-disciplinary surgical and medical care for patients. Our staff of five dedicated trauma surgeons strives to provide the best in patient care, resident and medical student education and training, together with extensive community and academic endeavors.

The division is seeking an individual who is able to work with diverse students, trainees and colleagues. The qualified candidate will be Board Certified in General Surgery with fellowship training in Surgical Critical Care and ideally 3-5 years work experience at a trauma center.
• Fellowship training in Acute Care Surgery/Trauma with Critical Care Boards
• Evidence of clinical and didactic teaching ability
• Candidate should have a history of publications and be an active member of professional societies
• Participate in Emergency and Trauma surgery call concurrently
• Provide coverage in the surgical ICU at least one week per month
• Provide back up call coverage as needed
• Elective surgery schedule
• Established expertise in working with diverse patient populations
• ATLS Instructor qualifications and teaching background required

The physician selected will have the opportunity to develop a full-time clinical practice, educate residents and medical students and be encouraged to participate in clinical and/or basic science research and will have a faculty appointment at the Albert Einstein College of Medicine commensurate with their credentials.
Jacobi Medical Center, located in the Bronx, is an American College of Surgeons verified Level I Trauma Center and part of New York City's municipal hospital system, Health + Hospitals. NYC Health + Hospitals is the largest public health care system in the United States providing essential inpatient, outpatient, and home-based services to more than one million New Yorkers in more than 70 locations across the city's five boroughs. Jacobi also hosts NYC's Annual Trauma Symposium representing the only regional conference dedicated solely to the management of trauma patients with nationally and internationally recognized faculty. Jacobi also houses one the largest simulation training centers in NYC where we conduct trauma resuscitations, disaster, mass casualty and active shooter preparedness, and train with the surgical task simulator "cut suit".
How to apply
We offer a generous salary and benefits. Please submit your CV, for immediate consideration, to: denise.vasquez@nychhc.org For questions, please call Denise Vasquez, Executive Secretary for Trauma & Critical Care Services, at: (718) 918-5590. Visit our website at: http://hhcinsider.nychhc.org/hospitals/jmc/trauma/pages/trauma.aspx
Location
1400 Pelham Parkway South
Bronx, NY 10461