BANNER HEALTH
Posted Aug 19, 2020
Greeley, CO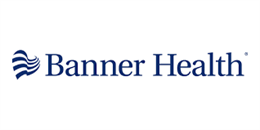 TRAUMA/SURGICAL CRITICAL CARE SURGEON w/INTEREST in BURN CARE
Practice along the Spectacular Northern Colorado Front Range with Top 5 Large Health System.

AT THE END OF THE DAY…This is where YOU want to BE!

Banner Health is a financially sound non-profit organization, with a Fitch rating of AA-. Experience the relief of practicing with a large, integrated health system that offers its physicians a financially stable environment, resources and support to provide excellent patient care, and dedication to physician well-being unmatched in the industry. We're actively seeking a BC/BE TRAUMA/SURGICAL CRITICAL CARE SURGEON w/INTEREST in BURN CARE to join us at North Colorado Medical Center (NCMC) in Greeley, CO.

Position requirements and features:

• BE/BC in Surgical Critical Care
• Burn Surgery training/experience required for call
• Service area: 400K and growing
• State-of-the-art surgical suites with the latest modern technology
• Equipment includes the daVinci Intuitive Robotic Surgical System

NCMC is a 378-bed regional tertiary medical center, serving patients from a four-state region. NCMC is a Level II Trauma (ACS Trauma Verification); Level II Nursery and offers a full complement of sub-specialties, 24-hour ICU with EICU support, rapid response teams and FM residency program. NCMC provides the only burn center and air medical transport (North Colorado Med EVac) in northern Colorado. NCMC has been named among the nation's 100 Top Hospitals® by Truven Health Analytics™ and one of America's 50 Best Hospitals Award™ as measured by Healthgrades. This distinction places NCMC among the top 1 percent of all hospitals in the nation.

Northern Colorado is one of the best places to live and work in the entire nation. Enjoy spectacular views along the Rocky Mountain Front Range, great weather (over 300 days of pure Colorado sunshine a year), endless recreational activities, and more. Banner Health has multiple clinics and three hospitals in this region. Recently named as one of the fastest-growing and best places to live in the nation.

Join the Banner Health Team, where you'll have the time to connect with your patients, your practice, your family and the great outdoors! We offer dedication to work/life balance unmatched in our industry. Meaning you get to spend more time doing what you love. That's HEALTH CARE made easier, LIFE made better!

• Competitive base salary
• Paid malpractice with tail
• Relocation assistance
• Paid CME
• 401K matching and 457(b) deferred compensation plans
• Excellent benefit package options that provide security for you and your family

As an equal opportunity and affirmative action employer, Banner Health recognizes the power of a diverse community and encourages applications from individuals with varied experiences and backgrounds. Banner Health is an EEO/AA - M/W/D/V Employer.


How to apply
SUBMIT YOUR CV TODAY FOR IMMEDIATE CONSIDERATION, TO: Dawn Curry, Sourcing Strategist, at: email: doctors@bannerhealth.com For questions, please call: (970) 810-6096. Visit our website at: www.bannerdocs.com


Location
1801 16th Street
Greeley, CO 80631
BANNER HEALTH


TRAUMA/SURGICAL CRITICAL CARE SURGEON w/INTEREST in BURN CARE

Greeley, CO