Round Rock Medical Center
Posted Jan 13, 2020
Round Rock, TX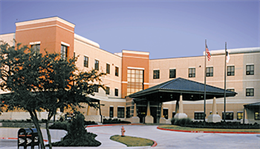 Trauma Medical Director needed in Austin, TX
St. David's Round Rock Medical Center is recruiting a Trauma Medical Director to join our team. St. David's RRMC is an ACS verified Level II Trauma Center seeing ~800 Tier I and II activations per year with 94% blunt cases.

Program highlights:
• 3 (dedicated) trauma (or hybrid) rooms in ED; 9 ORs (2 robots, hybrid, heart room) with blocked time each day for trauma cases
• Excellent, collegial relationship with established surgical group of 5 covering trauma and general surgery
• Highly supportive administrative and medical staff including 24/7 coverage with trauma NP's, intensivists, and hospitalists
This is an employed opportunity with St. David's Round Rock Medical center offering a highly competitive compensation package including directorship stipend. Your practice will be dedicated to trauma and be 50/50 split between administrative and clinical.

Qualified candidates must:
• Be ABS BC in General Surgery and ABS BC in Surgical Critical Care
• Hold current ATLS certification
• Have leadership experience and in-depth knowledge of ACS COT verification and survey process
• Have excellent interpersonal and team building skills to thrive in our collaborative program
• Be able to obtain unrestricted hospital privileges and Texas medical license

The Hospital:
St. David's Round Rock Medical Center has ranked a Top 100 Hospital for General Surgery for 3 consecutive years. We are part of St. David's HealthCare, one of the largest health systems in Texas, which was recognized with a Malcolm Baldrige National Quality Award in 2014. With 171 beds, the hospital's comprehensive services include advanced cardiac care at the Heart Hospital of Austin at St. David's Round Rock—the first specialized cardiac facility in Williamson County—with the only Hybrid Operating Room (OR) in the county; as well as emergency services in a 24-hour emergency department, including advanced trauma care with a Level II Trauma Center since 2010; St. David's Urgent Care Round Rock; and St. David's Emergency Center in Cedar Park. St. David's RRMC is also known for providing advanced orthopedic and robotic services, among other complex specialties. In 2016, the hospital received the Distinguished Hospital Award for Clinical Excellence from Healthgrades and also earned a national distinction for patient safety from The Leapfrog Group.
How to apply
To be considered for this position, please forward your CV to Tammy Lindsay at tammy.lindsay@hcahealthcare.com
Location
2400 Round Rock Avenue
Round Rock, TX 78681