EAST Mentoring Program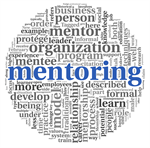 EAST is pleased to announce the 2018 EAST Mentoring Program for EAST members. This program is under the direction of the EAST Mentoring Committee. The goal of the Mentoring Program is to promote the academic and personal growth of the young trauma and acute care surgeon by providing extramural mentorship over a 1-year period. We expect pairs to develop and submit an annual strategic plan, communicate with each other consistently, meet each other annually, and hopefully develop a long-term relationship.
The call for Mentee Applications for the EAST Mentoring Program beginning June 2018 through June 2019 is now closed. The submission deadline to apply to the program was May 1, 2018. The EAST Mentoring Committee will match Mentee to a Mentor by early June.
---
Future Mentors!
We are still looking for Mentors! To participate as a Mentor in future EAST Mentoring Programs, email Rachel Dixon (rdixon@east.org

)

, EAST's Meetings and Association Manager.
Curious about what it takes to be a good Mentee or Mentor? Take a moment to review the Short Guide for Mentees and Mentors.
---
Looking for helpful tools, templates, and mentoring resources? Click on the EAST Mentoring Warehouse available to EAST members. Not an EAST member? Join today! Click here for additional details and to submit a membership application.
---
Contact the EAST Administrative Offices at rdixon@east.org if you have any questions.