Featured EAST Mentoring Pair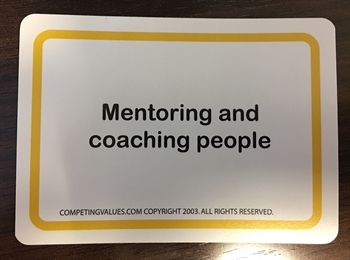 The EAST Mentoring Committee is proud to introduce the 2018 4th quarter "Featured EAST Mentoring Pair", congratulations to Dr. Elliott Haut (Mentor) and Dr. Vanessa Ho (Mentee)!
Drs. Haut and Ho were matched as a 2018-2019 Mentoring Pair in the EAST Mentoring Program. See what they have to say regarding their mentorship and the EAST Mentoring Program.
---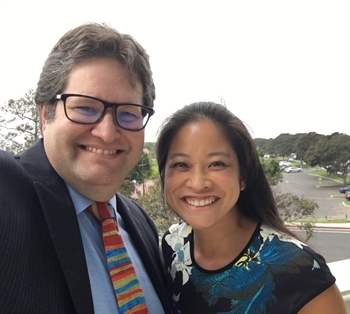 Tips from the Mentee:
EAST has many advantages for the young trauma surgeon. One of the most important areas to take advantage of is the mentorship program.
I found it useful to identify a Mentor who had similar interests to me. Dr. Haut is a health services researcher and is funded and well-published in patient-centered outcomes, which is my interest as well. He is also visible in the academic community in trauma, general surgery, and health services research.
Once you are paired, being a Mentee is an ACTIVE process! Here are some tips for being a good Mentee:
Come into the mentorship program with a set of personal goals that you would like to get out of the relationship. Be honest when you fill out the mentorship survey and this will allow a solid pairing. Examples may include:
Help with finding a job?

Collaborate on a research project?

Get involved in a society? Multiple societies?

Get advice on the integration of your work life with your home life?
Come into the Mentor-Mentee relationship with a set of goals or deliverables and share them with your Mentor during your first conversation

Take responsibility to set up scheduled meetings/phone calls with your Mentor

Set an agenda for each call and send it to the Mentor in advance

Try to meet in person whenever you can. Not just at EAST, but consider other meetings like the American College of Surgeons or the American Association for the Surgery of Trauma
Tips from the Mentor:
Mentorship is a huge responsibility. You may hold the fate of your Mentee in your hands. Don't agree to take on new Mentees unless you have the time and energy to commit. The EAST Mentoring Program is not just supposed to be another line on your CV, it will take effort. However, in the end, you will feel personally rewarded for paying it forward to the next generation.
Mentorship is a two-way street, you should not simply be spoon-feeding your Mentees. You should expect them to show up with their deliverables; hold their feet to the fire. If they ask for help with a paper, grant, or slides, they need to provide the draft (in a timely fashion). You need to do your part and give constructive feedback. Sometimes the advice is not easy to give, or to receive. But honesty is always the best policy. Make sure the Mentee tells you what they need help with, but it is also OK to provide other, unsolicited advice. Push them to be the best version of themselves that they can be, not just "Mini Me" versions of you. When they succeed, help promote them and advertise their work. I routinely to post about them on Twitter- every paper they publish, grant they get, or talk they give. In addition to mentorship, provide sponsorship, if you can. Suggest your Mentee's name to give a talk at a meeting, chair a panel, review a paper for a journal, or join a committee. In my case, I suggested Vanessa Ho for the role of EAST representative to the Geriatric for Specialists Initiative (GSI) a role perfectly aligned with her interest and skill set.