Support EAST on Amazon Prime Day 2018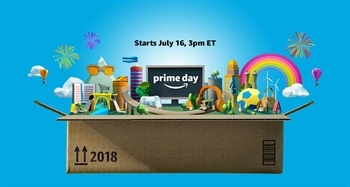 Amazon Prime Day
Support EAST this Amazon Prime Day, a global shopping event exclusively for Amazon Prime members.
During Prime Day, Amazon offers thousands of deals. Some are all-day offers, while others are available for only a brief period, launching every few minutes throughout the day. This year, Amazon Prime Day starts at 3pm ET on July 16 and extends through July 17.
So why not support EAST while you save? AmazonSmile allows you to do exactly that. Just select the Eastern Association for the Surgery of Trauma* as the charitable organization of your choice, and EAST will receive 0.5% of your purchase at no additional cost to you!
To learn more about how you can support EAST through AmazonSmile, please visit our website here. You can find additional information about AmazonSmile and the AmazonSmile Foundation by visiting their website.
Thank you for your support.
---
*The Eastern Association for the Surgery of Trauma ("EAST") is a Tennessee nonprofit corporation exempt from federal income tax pursuant to Internal Revenue Code Section 501(c)(3). Gifts to EAST are deductible for income tax purposes within the limits prescribed by state and federal laws. Please consult your tax advisor.