Call for EAST members to Give a Gift on #Giving Tuesday from Dr. Robert Winfield
Call for EAST members to Give a Gift on #Giving Tuesday from Dr. Robert Winfield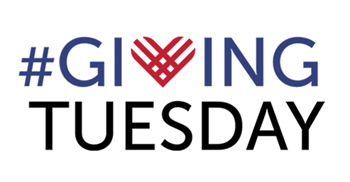 Giving Tuesday, which helps fund the EAST Trauma Research Scholarship, is fast approaching.
For 16 years, EAST has supported trauma research by raising more than $600,000 for the EAST Trauma Research Scholarship. Funds generated through the generosity of EAST members have helped launch the research careers of young surgeon-scientists by providing them with critical startup funding for work ranging from bench science to clinical investigations.
While this has led to a number of scholarship recipients going on to become independently funded investigators, the benefits of the EAST scholarship do not end with research, as evidenced by the history of strong leaders emerging from the ranks of scholarship beneficiaries. Current EAST President Dr. Bruce Crookes was a Trauma Research Scholarship awardee for his clinical work on permissive hypercapnea following traumatic brain injury in 2006, and was followed by incoming EAST President Dr. Andrew Bernard, who received the scholarship for his basic science efforts evaluating transfusion and T-cell receptor expression in 2007.
Help EAST continue to support the work of surgeon-scientists on #GivingTuesday 2017 by making a donation anytime now through November 28, 2017. Thank you for your support.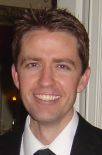 Robert D. Winfield, MD, FACS
Chair, Research-Scholarship Committee
Ex officio Member, Multicenter Trials Committee
*The Eastern Association of the Surgery for Trauma ("EAST") is a Tennessee nonprofit corporation exempt from federal income tax pursuant to Internal Revenue Code Section 501(c)(3). Gifts to EAST are deductible for income tax purposes within the limits prescribed by state and federal laws. Please consult your tax advisor.