Dr. Dennis Y. Kim
Dr. Dennis Y. Kim: Recipient of the EAST GRADE Workshop Scholarship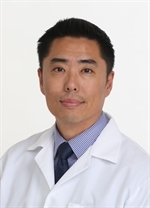 Dennis Y. Kim, MD

Harbor-UCLA Medical Center
Testimonial
As the premier trauma organization for the development and dissemination of Practice Management Guidelines (PMGs), EAST continues to provide healthcare professionals with the knowledge required to make informed decisions in order to optimize patient outcomes.
As a recipient of the EAST GRADE Workshop Scholarship, I am so very grateful for the opportunity to engage renowned national faculty in an in-depth workshop designed to enhance our understanding of the process and principles of effective PMGs development.
The EAST GRADE Workshop Scholarship is funded through contributions to the EAST Development Fund.
Consider a donation to support awards such as the EAST GRADE Workshop Scholarship.