Dr. Michael W. Cripps
Dr. Michael W. Cripps: Recipient of the 2015 EAST Trauma Research Scholarship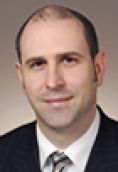 Michael W. Cripps, MD
UT Southwestern / Parkland
Testimonial
As an assistant professor with a desire to discover new methods of caring for the injured, I've found that in this era of limited resources, startup funding for novel investigators and projects is scarce. The EAST Research Scholarship has given me the phenomenal opportunity both to create a new project from the ground up and to build the foundation to become a funded, independent investigator in the future.
Area of Research: Viscoelastic guided resuscitation versus fixed ratio resuscitation in trauma.
The EAST Trauma Research Scholarship is funded through contributions to the EAST Development Fund. To learn more about this award and past recipients, click here.
Consider paying it forward to EAST this April to support awards such as the EAST Trauma Research Scholarship. Donate today.
---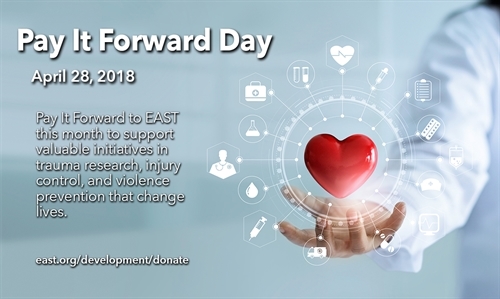 On April 28, 2018, EAST is celebrating Pay it Forward Day, a global initiative that encourages people to perform acts of kindness for others without expecting anything in return. Instead, recipients are asked to pay the kindness forward to others, creating a ripple effect of giving.
This April, consider paying it forward with a donation to the EAST Development Fund so that EAST can continue to support up-and-coming investigators whose innovative and unique research ideas can reduce the incidence of trauma and improve the care of the injured patient. When you consider that trauma is the leading cause of death in the USA among those 46 and younger, yet one of the most poorly funded areas of research relative to disease burden, it becomes clear that investment is required if advances in injury control and prevention are to be realized and the burden of disease reduced.
EAST does invest through scholarships and awards that support trauma research thanks to your generosity. Visit the EAST Development Fund page to learn more about the many ways that EAST supports investigators who are committed to changing the future of trauma and find their stories below.
This April, consider paying it forward to EAST with a donation to support valuable initiatives that can change lives. One good deed might not seem like a lot, but when each person does a good deed, the ripple effect of generosity can change the world.
Thank you for your support.