Dr. Michael W. Cripps
Dr. Michael W. Cripps: Recipient of the 2015 EAST Trauma Research Scholarship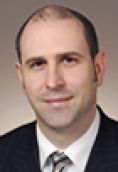 Michael W. Cripps, MD
UT Southwestern / Parkland
Testimonial
As an assistant professor with a desire to discover new methods of caring for the injured, I've found that in this era of limited resources, startup funding for novel investigators and projects is scarce. The EAST Research Scholarship has given me the phenomenal opportunity both to create a new project from the ground up and to build the foundation to become a funded, independent investigator in the future.
Area of Research: Viscoelastic guided resuscitation versus fixed ratio resuscitation in trauma.
The EAST Trauma Research Scholarship is funded through contributions to the EAST Development Fund. To learn more about this award and past recipients, click here.
Consider a donation to support awards such as the EAST Trauma Research Scholarship.