University of Pennsylvania
Posted Jan 26, 2023
Philadelphia, PA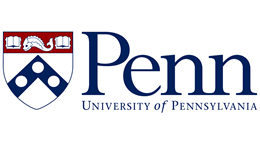 Chief, Division of Trauma, Surgical Critical Care & Emergency Surgery
Chief, Division of Trauma, Surgical Critical Care & Emergency Surgery

The Department of Surgery at the Perelman School of Medicine at the University of Pennsylvania seeks candidates for an Associate or Full Professor position in either the non-tenure clinician educator track or the tenure track. Expertise is required in the specific area of trauma, surgical critical care and emergency surgery. Applicants must have an M.D. or M.D./Ph.D. or equivalent degree. They must also be certified for general surgery and surgical critical care by the American Board of Surgery or comparable foreign equivalent.

Teaching responsibilities may include supervision and instruction of residents, fellows and medical students.

Clinical responsibilities may include patient care in trauma, surgical critical care and emergency surgery.

Research or scholarship responsibilities may include clinical or basic science research related to trauma, emergency surgery or surgical critical care.
Fellowship training in trauma and/or surgical critical care is required. The successful candidate will serve as Chief of the Division of Trauma, Surgical Critical Care and Emergency Surgery, with administrative responsibilities as one of 11 division chiefs in the department. The position will be physically located at Penn Presbyterian Medical Center, a full member institution of the University of Pennsylvania Health System and a Level I Trauma Center, and will oversee divisional operations at all Penn Medicine hospitals as well as the Philadelphia VA Medical Center.

We seek candidates who embrace and reflect diversity in the broadest sense. The University of Pennsylvania is an EOE. Minorities/women/individuals with disabilities/protected veterans are encouraged to apply.
How to apply
Apply for this position online at: apply.interfolio.com/120186
Location
5443 Fremontia Lane
Philadelphia, PA 19104