Baylor College of Medicine
Posted Feb 14, 2023
Houston, TX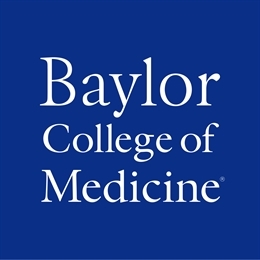 Section Chief of Acute Care Surgery
The Michael E. DeBakey Department of Surgery at Baylor College of Medicine (BCM) is seeking board-certified candidates with the rank of associate professor or professor for the role of section chief of acute care surgery at Baylor St. Luke's Medical Center (BSLMC) in the BCM Division of Trauma and Acute Care Surgery. Responsibilities for this position will include leadership for a team of nearly a dozen acute care surgeons and advanced practice providers working with critical care and other nurses and ancillary support personnel. The acute care surgery service includes two intensive care units and step-down units at BSLMC, situated in the heart of the Texas Medical Center – the world's largest medical center.

The acute care surgery division performs trauma, surgical critical care and emergency general surgery at BSLMC and two other iconic affiliated adult hospitals – Ben Taub General Hospital and the Michael E DeBakey VA Medical Center – the largest VA hospital in the nation. The division helps oversee the training for a large general surgery residency program with 10 categorical positions and a two-year critical care fellowship with four positions, including a pediatric track at Texas Children's Hospital.

Successful applicants will preferably have an established track record of clinical excellence, clinical or basic science research, and innovation. Candidates should have a strong commitment to teaching general surgery residents and surgical critical care fellows and leading clinical and translational research efforts. The Division is supported by an on-site health services research group with funded support for studies on gun violence prevention and policy advocacy in partnership with Rice University. Resources are also available for a successfully recruited candidate to grow and develop the national reputation of this program.

Applicants must have an M.D. or M.D./Ph.D. or equivalent degree. Applicants must have ABS board certification and must qualify for a full and unrestricted Texas medical license.

How to apply
Enthusiastic applicants seeking a perfect balance of excellence in patient care and a wide range of opportunities for scholarly activities should forward a curriculum vitae and a cover letter describing clinical, research and academic activities to Dr. Todd Rosengart and Dr. Martin Zielinski c/o Saqib Sufi at saqib.sufi@bcm.edu.

Baylor College of Medicine is an Equal Opportunity/Affirmative Action/Equal Access Employer.
Location
One Baylor Plaza
Houston, TX 77030