Atrium Health
Posted Feb 22, 2023
Charlotte, NC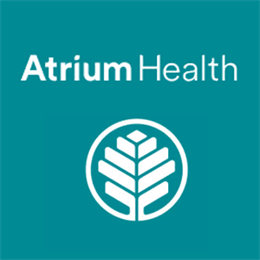 Trauma ACS Faculty Physician
Acute Care Surgeon, Charlotte, NC - The Atrium Health (AH) Division of Acute Care Surgery (ACS) is seeking a surgeon interested in an acute care surgery practice, providing Level I trauma care, emergency general surgery and surgical critical care in the metro region of Charlotte, North Carolina.

Carolinas Medical Center (CMC) is AH's flagship 874-bed facility and an American College of Surgeons verified Level I Trauma Center, serving as the region's only Level I center. CMC supports its own fellowship and residency programs and serves as the largest clinical facility for the Wake Forest School of Medicine and its new Charlotte Campus, opening in July 2024. CMC's F.H. "Sammy" Ross, Jr. Trauma Center leads regional trauma system development and the Metrolina Trauma Advisory Committee, providing robust trauma education, simulation curricula, innovative injury prevention programs, quality programs, and working closely with the Trauma Survivors Network. Our division also collaborates closely with pediatric surgeons to provide care for injured children in our verified Level I Pediatric Trauma Center. The Division of ACS supports fellowship programs in Surgical Critical Care and Acute Care Surgery. AH is an integrated system with two level III trauma centers in the greater Charlotte metro region, providing care for greater than 13,000 trauma victims from the Charlotte region annually.

Atrium Health operates 12 hospitals within the greater Charlotte region. Our integrated system has roughly 30,000 admissions annually for emergent general surgery conditions. Advancing and elevating the care for all acutely ill and injured surgical patients from across our rapidly growing region is the AH Division of ACS's primary mission. To achieve this mission, our division is developing expanded service lines and collaborating throughout the system.

The Division of ACS is recruiting a well-trained acute care surgeon to join a diverse group of 17 faculty and 16 APPs, who can perform and managing advanced laparoscopy, critical care, and high acuity trauma and is committed to the division's mission of providing the highest valued care for our regions acutely ill and injured surgical patients. We are expanding emergency general surgery, trauma, and surgical critical care access and services within the system. Within our integrated program, we provide advanced clinical care including extracorporeal membrane oxygenation (ECMO), video assisted thoracoscopic surgery (VATS), a surgical stabilization of rib fractures program, robotic surgery, complex abdominal wall surgery, and trauma sequalae surgery, as well as a robust clinical and outcomes research program and leadership development programs. The Division of ACS and the Department of Surgery maintain a strong commitment to diversity, equity, and inclusion in hiring, mentoring, and promotion.

Qualified candidates should be:

Board certified in General Surgery and Surgical Critical Care
Interested in patient-centered, value-based delivery of care
Interested in system development
Expected to participate in clinical research and resident / fellow education
More about Atrium Health:

In 2020, AH and Wake Forest Baptist Health merged and this year, construction of the Wake Forest School of Medicine Charlotte Campus began; the first students will matriculate in July 2024. AH recently merged with Advocate Aurora Health to become the nation's 5th largest nonprofit health system with 67 hospitals and 21,000 physicians.
How to apply
https://careers.atriumhealth.org/jobs/11957096-trauma-acs-faculty-physician-charlotte-nc
Location
Charlotte, NC