Ascension Borgess Hospital
Posted Dec 30, 2020
Kalamazoo, MI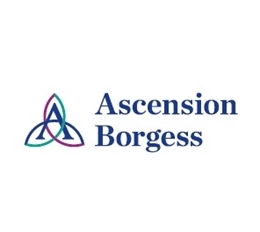 Acute Care/Trauma/Critical Care Surgeon, Physician
We Are Hiring 2 positions:
-Medical Director of Trauma Surgery (Full time)
-Trauma Surgery Physician (Full Time)

Ascension Borgess Hospital - Ascension Borgess Surgical Specialties is looking for a full time Acute Care/ Critical Care/ Trauma Surgeon to join our program, a combined trauma, surgical critical care and emergency general surgery service.

Why Join Ascension?

Our program is a combined trauma, surgical critical care and emergency general surgery service with substantial opportunities for elective surgical practice development if desired. Strong relationships with non—acute care surgeons results in a collaborative spirit and busy operative schedules.

Ascension Borgess Hospital, a 424 bed, ACS verified Level II Trauma Center and regional referral center located in Kalamazoo, Michigan

Borgess provides care to critically ill and injured patients to an approximately 900,000 patient catchment area in Southwest Michigan.

Emergency room volume exceeds 50,000 patients per year and the service admits approximately 750 trauma patients and cares for over 1,500 acute care surgery patients per year.

Air ambulance service for timely assistance from outlying service sites.

Team consisting of dedicated APPs and has a program staff of five including: TPM, clinical nurse specialist, two coders and a full-time injury prevention educator.

Ascension Borgess Hospital has the region's largest surgical facilities with rooms dedicated for cardiac surgery, vascular surgery, neurosurgery and orthopedic surgery.

Compensation: This is a hospital employed position with a competitive salary and comprehensive benefits package. Teaching and research opportunities are available through the Western Michigan University, Homer Stryker, M.D. School of Medicine (WMED).

Teaching is required, on both community and graduate medical level as well. The candidate must be willing to work with residents and students from the Western Michigan University- Homer Stryker MD School of Medicine (WMED). Further Faculty or teaching opportunities are available depending on interest, and credentialing with WMED.

Research: Multiple opportunities for clinical research/ scholarly activity including but not limited to: injury prevention, prehospital intervention and resuscitation as well as operative and critical care management and rehabilitation.


About KALAMAZOO

Located halfway between Detroit and Chicago and 45 minutes from the Lake Michigan shoreline
It is an important destination for business, education and cultural events.

Kalamazoo is home to three local colleges/universities as well as Western Michigan University Homer Stryker M.D. School of Medicine.

Portage, MI, just 10 minutes outside of the city, has been ranked by several publications and websites as one of the BEST PLACES to live in MI.

We are also home to the famous Kalamazoo Promise. The Kalamazoo Promise is the only scholarship program of its kind. The program provides resident graduates of the Kalamazoo Public Schools with to up 100 percent of their tuition and mandatory fees for four years at Michigan's public universities and community colleges. (Including U of M & MSU)


About ASCENSION BORGESS HOSPITAL (ABH)

Join our Community

As a member of Ascension Borgess Hospital, our physicians join a large community of providers who are called to deliver compassionate, personalized care for all persons, especially those who are struggling or affected by poverty.

As a member of the largest nonprofit provider of care in the country, we are able to share best practices and knowledge across our smart network.

Ascension Borgess Hospital includes more than 130 sites of care in 15 southern Michigan cities, as well as eight owned or affiliated hospitals, a nursing home, ambulatory care facilities, home health care, physician practices, managed care services, a cancer center and an air ambulance service.

ABH has an accredited stroke program, comprehensive critical care services and a dedicated neuro intensive care unit.

ABH, the heart of the network in Kalamazoo, is a teaching facility, with renowned cardiology, behavioral health and neuroscience programs.


What You Will Do

Responsibilities:

Evaluates and treats patients with appropriate medical diagnostic and treatment skills. Coordinates discharge planning with case management.

Recommends, participates in, and works to ensure the success of efforts to improve cost effectiveness and quality of care provided to patients.

Accepts patient referrals from other physicians. Acts as admitting, attending and/or consulting physician for patients who require hospitalization for primary medical diagnoses, depending on needs of patients, medical staff and hospital.

Participates in academic programs (e.g. medical education and research) as requested.
Provides appropriate documentation that meets insurance company requirements; appeal all denials in a timely manner.

Participates in inpatient and outpatient consultation for specialty, which may include on call schedules.

This team provides 24/7/365 service coverage, in a semi-closed ICU setting.

Additionally, we act as an admitting and consulting team for a wide range of Surgical cases.

Weekday multi-disciplinary rounds are run by the Attending of the day and supported by Trauma nurse coordinators and mid-level providers.


What You Will Need

Required Credential(s):

Doctor of Medicine (MD) or Doctor of Osteopathy (DO) from an Accredited Medical School.
Residency- General Surgical training from an accredited ACGME, or equivalent with Board Certification (Eligible)

Fellowship training in Critical Care, with successful completion of the program and Board Certification (Eligible) in Critical Care.

Work Experience:
1-2 Years preferred experience, new Graduates will be considered those as well without fellowship yet have a proven background and demonstrated experience in Trauma and Critical Care Surgery.

Equal Employment Opportunity

Ascension Borgess Health is an equal opportunity employer, dedicated to the nondiscrimination in employment on the basis of race, color, age, religion, sex, national origin, handicap, disability, veteran or marital status.

Please note that Ascension will make an offer of employment only to individuals who have applied for a position using our official application. Be on alert for possible fraudulent offers of employment. Ascension will not solicit money or banking information from applicants.
How to apply
For more details please visit:
https://jobs.ascension.org/jobs/4861281-physician-acute-care-surgeon

Or send CV and contact information to:

Maria D. Cole, MPA, FASPR
Physician Recruiter, Physician Support Services
Ascension | Borgess
Maria.Cole@ascension.org
Location
1717 Shaffer Street
Kalamazoo, MI 49048