Northwell Health
Posted Feb 25, 2021
Huntington, NY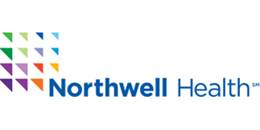 Acute Care Surgeon
Northwell Health is seeking a fulltime BE/BC Acute Care Surgeon to join the faculty at our Huntington Hospital. This is an excellent opportunity to work with our growing team with the ability to develop an elective practice.

The qualified candidate will join a team of 2 other attendings in Huntington Hospital Division of Acute Care Surgery. Huntington Hospital is an ACS Verified Level III Trauma Center and admits approximately 1,000 trauma and surgical patients annually.

Established in 1916, Huntington Hospital is a full-service, 360 bed, nonprofit community hospital serving Huntington Township and surrounding communities. Huntington Hospital has been a member of Northwell Health since 1994, and shares the System's vision of being a preeminent healthcare delivery system in the tradition of excellence and the embodiment of community values and human dignity.

Huntington Hospital is proud to have been recognized with various awards and distinctions in neurosurgery, renal, pulmonary, GI and GI Surgery, including being listed as one of the top-ranked hospitals in New York State by U.S. News & World Report's 2016-2020 17 best hospitals list.

Northwell Health is New York State's largest health care provider and private employer, with 23 hospitals, more than 800 outpatient facilities and nearly 15,000 affiliated physicians. We care for over two million people annually in the New York metro area and beyond, thanks to philanthropic support from our communities. Our 72,000 employees – 15,000+ nurses and 4,000 employed doctors, including members of Northwell Health Physician Partners – are working to change health care for the better. We're making breakthroughs in medicine at the Feinstein Institute for Medical Research. We're training the next generation of medical professionals at the visionary Donald and Barbara Zucker School of Medicine at Hofstra/Northwell and the Hofstra Northwell School of Graduate Nursing and Physician Assistant Studies.
How to apply
Email Romaine Walton at RWalton@northwell.edu.
Location
270 Park Avenue
Huntington, NY 11743