Northern Light Eastern Maine Medical Center
Posted Apr 15, 2021
Bangor, ME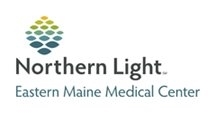 General Trauma Surgeon at Regions Only Level II Trauma and Tertiary Care Center
Northern Light Eastern Maine Medical Center is seeking a Trauma Surgeon to join our hospital-employed Acute Care Surgery group of (7) other trauma surgeons to provide 24/7 trauma and emergency general surgery coverage at our Level II trauma / tertiary care medical center. Candidates must be BC/BE in General Surgery and Surgical Critical Care.

Practice highlights include:
• Schedule consists of 24-hour in-house call approximately 5 days a
month, including weekend rotation.
• This group also functions as intensivists for surgical patients.
• About one-fourth of the surgical practice is elective, based on
patients referred from the community and seen in the emergency room.
• Seven Physician Assistants are also in-house 24/7 and assist in the OR and
ICU.

Physicians at Northern Light Eastern Maine Medical Center enjoy:
• Robust compensation, benefits, and PTO packages
• Student Loan Reimbursement Program of up to 20k per year, with no max!
• Relocation and Sign-On Bonus
• Flexible schedules and exceptional work/life balance
• Full sub-specialty support, to include surgical specialties
• Leadership and teaching opportunities, if desired

Northern Light Eastern Maine Medical Center is a 411- bed, regional tertiary care and ACS verified level II trauma center serving a patient population of 500,000 living in the northern two-thirds of the state's geography. The hospital is a base for LifeFlight of Maine, a critical care air transportation service flying nearly 900 missions per year.
Bangor, Maine is an award-winning city with easy access to Maine's spectacular coast, mountains, and lakes. There are excellent opportunities for skiing, fishing, hunting, and other outdoor activities. Our schools rank among New England's finest. Bangor is the regional hub for arts and commerce. It is a great place to live and work. Our Acute Care Surgery service is busy as we serve a population of about 500,000 people living in the northern two-thirds of Maine.



How to apply
For confidential consideration, please send your CV to:
Nick Huff, CPRP, CST
Provider Recruiter
(207) 973-5383
nhuff@northernlight.org
Location
489 State Street
Bangor, ME 04401