Staten Island University Hospital
Posted Apr 23, 2021
Staten Island, NY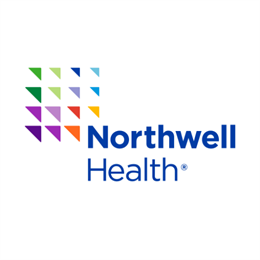 Residency Program Director
Staten Island University Hospital, a major teaching hospital of the Northwell Health system, is recruiting a board-certified Senior Surgeon with at least five years of progressive educational, clinical, administrative and leadership experience to serve as Residency Program Director of Surgery The primary objective of this position, which will include 30% administrative, non-clinical time, is to direct all activities of this well-established residency consisting of 15 categorical and 8 preliminary trainees in a department that also sponsors fellowships in Vascular Surgery, Minimally Invasive Surgery and Surgical Critical Care. The program is based in a NYS certified Trauma Center-Adult Level I and Pediatric Level II-with a Surgical ICU staffed by surgical intensivists, Burn ICU and high-volume in-patient and ambulatory surgical programs. The Department of Surgery at SIUH consists of 40 full-time and 6 part-time Physicians spanning the surgical disciplines of general, vascular, breast, colorectal, bariatric, minimally invasive, hernia, trauma, plastics, pediatrics, podiatry, orthopedics, and ophthalmology. In addition to a robust educational program in the department, the program has access to a state-of-the-art Patient Safety Institute that provides high fidelity simulation and extensive skills training.

Major responsibilities include:
> Authority and accountability for the General Surgery residency
> Design and maintain a curriculum that meets the needs of the program and the missions of the hospital and sponsoring institution
> Evaluate faculty upon joining the program and regularly thereafter
> Establish programs for faculty development as educators
> Communicate regularly with the DIO and Associate DIO, GMEC and ACGME
> Administer and maintain a learning environment conducive to training residents in each of the ACGME competencies
> Ensure compliance with all institutional and ACGME policies and requirements
> Oversee resident recruitment
> Oversight of program budget, review of performance measures and use of staff resources

Staten Island University Hospital is a 714-bed teaching hospital that spans two campuses and provides a vast array of services in health and wellness. Our 17-acre North campus houses Staten Island's most modern emergency department, a state-of-the-art education center and a medical arts pavilion. Our South campus boasts its own emergency department and offers a range of specialty programs, including geriatric psychiatry, behavioral health and substance abuse services.
Northwell Health is New York State's largest health care provider and private employer, with 23 hospitals, 830 outpatient facilities and more than 16,600 affiliated physicians. We care for over two million people annually in the New York metro area and beyond, thanks to philanthropic support from our communities. Our 76,000 employees – 18,900 nurses and 4,800 employed doctors, including members of Northwell Health Physician Partners – are working to change health care for the better.

The selected candidate will receive a faculty appointment commensurate with his/her qualifications at the Donald and Barbara Zucker School of Medicine at Hofstra/Northwell.
How to apply
For Further details, please contact: Romaine Walton, Senior Recruiter at RWalton@northwell.edu .
EOE M/F/D/V

Location
475 Seaview Avenue
Staten Island, NY 10309