Hartford HealthCare
Posted May 7, 2021
Bridgeport, CT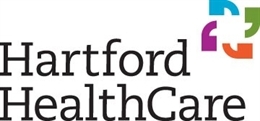 Trauma Medical Director
Hartford HealthCare is the most comprehensive integrated health care system in Connecticut. Our system includes seven acute care facilities. St. Vincent's Medical Center is a 473-bed, Level 2 Trauma Center with a 76-bed inpatient psychiatric facility, a large multispecialty provider group, and St. Vincent's Special Needs Services for adults and children. It is the first hospital in Fairfield County, CT, to be integrated into the Hartford HealthCare network.

St. Vincent's Medical Center is seeking a board-certified surgeon who has 3-5 years of experience in a similar position and/or the completion of a trauma critical care fellowship. The surgeon will be responsible for the design, development, implementation, and operations of comprehensive trauma services. This includes all phases of clinical management; physician, nurse, technical education, and program administration and development; fiscal responsibilities; and research.

• Medical Director to the Acute Care Trauma team, including physicians and physician Assistants.
• Chair the Trauma Committee and sit on the hospital's Disaster Committee.
• Supervise all physician assistants and fellows pursuing advanced training in trauma.
• Establish educational programs to advance the knowledge of individuals in trauma and emergency care.
• Enjoy access to the Hartford HealthCare Physician Leadership Institute, an intensive leadership training program designed specifically for physician leaders.
• Join a growing and financially secure, physician-led organization with best-in-class operations and business management.
• Located one hour from New York City, we are in the heart of some of New England's most stunning communities, offering you and your family nationally acclaimed schools and a variety of housing and recreational options.

How to apply
For more information, please email Jonathan Nye, Physician Recruiter, at Jonathan.Nye@hhchealth.org and visit www.hhccareers.org
Location
2800 Main St
Bridgeport, CT 06606