University of Missouri
Posted May 24, 2022
Columbia, MO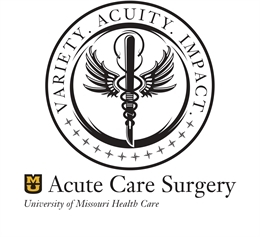 ACUTE CARE SURGEON – ASSISTANT/ASSOCIATE PROFESSOR ACADEMIC LEVEL 1 TRAUMA CENTER
The Hugh E. Stephenson, Jr MD Department of Surgery at the University of Missouri is seeking a dynamic candidate to further expand the Division of Acute Care Surgery. The Frank L. Mitchell Jr MD Trauma Center at MU Healthcare is a State designated and ACS verified Level I trauma center serving a primarily rural patient population. The Division has a long history of excellence providing care for the injured, elective and emergent general surgery, surgical critical care in a dedicated Trauma-Surgical ICU and burn/thermal injury care. MU Health care strongly supports the growth and development of Acute Care Surgery, a signature program for the health system, through sustained and significant investment in injury care. Ideal candidates will be board certified/eligible in general surgery with added qualifications in surgical critical care or commensurate clinical experience.

Medical student, general surgery resident and surgical critical care fellowship training are key components of the Division. Robust clinical, outcomes and basic science research platforms provide excellent opportunities for academic growth. Neurosurgical and Orthopedic clinical support are robust.

The University of Missouri and the Department of Surgery are undergoing an unprecedented period of growth. The NextGen Precision Health Center, a new $220.8 million cutting-edge research facility, allows talented minds from across the UM System to collaborate solving our most pressing health concerns. Designed to empower interdisciplinary collaboration as the cornerstone of the initiative, the center will provide the collaborative nexus for activity focused on speeding the path to new treatments and making them accessible to people in need, faster than ever before.

Further strengthening its superior patient care experience, the University of Missouri is moving to an integrated campus with the construction of a new $290 million hospital pavilion. Located on the main MU campus and connected to existing hospital facilities, medical professionals from all specialties, adult and pediatric, will be consolidated into a single campus, providing unified, single location, high-quality experiences for our patients.

The University of Missouri and the Department of Surgery are fully committed to achieving the goal of a diverse and inclusive academic community of faculty, staff, and students. We seek individuals who are committed to this goal and our core campus values of respect, responsibility, discovery, and excellence.

How to apply
Interested Candidates should contact:

Stephen L. Barnes MD FACS
Chair, University of Missouri Department of Surgery
Professor of Surgery and Anesthesia
barnesste@health.missouri.edu
(573)882-4158


Location
1 Hospital Drive
Columbia, MO 65212
University of Missouri


ACUTE CARE SURGEON – ASSISTANT/ASSOCIATE PROFESSOR ACADEMIC LEVEL 1 TRAUMA CENTER

Columbia, MO