Loyola Medicine
Posted Sep 20, 2021
Maywood, IL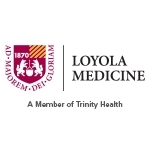 Trauma Advanced Practice Provider
Loyola Medicine is a regional, academic health system based in Chicago's western suburbs and a member of Trinity Health, one of nation's largest Catholic health systems. Our system includes Loyola University Medical Center, a nationally ranked academic medical center with 547 licensed beds in Maywood; Gottlieb Memorial Hospital, a 254-bed community hospital in Melrose Park; MacNeal Hospital, a 374-bed community hospital in Berwyn; Loyola Medical Group, a team of primary care and specialty care physicians at over 15 Chicago-area locations; and a large ambulatory network of clinics throughout Cook, Will and DuPage counties offering primary and specialty care. Loyola trains the next generation of caregivers through teaching programs for more than 520 residents and 2,400 students, allied health professionals, paramedics and chaplains each year.

Loyola Medicine is designated by the state of Illinois as a Level I Trauma Center. Additionally, the American College of Surgeons (ACS) has verified the hospital's Level I Trauma Center status. Loyola is the only hospital in Illinois, and one of a select group nationwide, to earn this distinction. Loyola's Trauma Center offers a complete array of medical, surgical and ancillary services through an interdisciplinary program that serves the total needs of the injured patient from prevention through rehabilitation. Specialized pre-hospital and acute care services involving specially trained providers in various disciplines and departments stand ready to deliver a standard level of high-quality care 24 hours a day.

The Advanced Practice Provider (APP) provides advanced care in the acute care setting, based on educational preparation and/or certification in the APN/PA role to a specific patient population. Care goals include promotion of healing and prevention of illness. The APP assumes the management of patients, functioning in both an independent and collaborative role with the physician, case manager, and other members of the health care team. As an expert practitioner, the APP performs selected invasive procedures, designs individualized treatment plans, evaluates outcomes, and modifies the treatment plan as needed. The APP facilitates the transition of patients between service units and provides/coordinates complex patient and family teaching.

Requirements:

Minimum Education: Required: Master's Degree Nursing
Minimum Experience: Required: 3-5 years of previous job-related experience

Licensure/Certifications: Required: Basic Life Support (CPR), Current Registered Nurse license State of Illinois, Nurse Practitioner license State of Illinois

Computer Skills:

Required: Basic Keyboarding Skills
Preferred: EPIC
Other: Ability to become proficient in EPIC with on-the-job training.
Required Skills: Lifting/Carrying (Up to 25 lbs)

Trinity Health's Commitment to Diversity and Inclusion

Trinity Health employs about 133,000 colleagues at dozens of hospitals and hundreds of health centers in 22 states. Because we serve diverse populations, our colleagues are trained to recognize the cultural beliefs, values, traditions, language preferences, and health practices of the communities that we serve and to apply that knowledge to produce positive health outcomes. We also recognize that each of us has a different way of thinking and perceiving our world and that these differences often lead to innovative solutions.

Trinity Health's dedication to diversity includes a unified workforce (through training and education, recruitment, retention and development), commitment and accountability, communication, community partnerships, and supplier diversity.
How to apply
Email Resume to Julie.Diaz@luhs.org
Location
2160 S. First Ave, Maywood, IL 60153
Maywood, IL 60153