Loyola University Medical Center
Posted Sep 20, 2021
Maywood, IL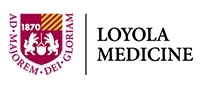 Trauma/Acute Care Surgeon
The Department of Surgery at Loyola University Chicago (LUC) Stritch School of Medicine is seeking a full-time academic Trauma/Acute Care Surgeon to join our growing Division of Trauma, Surgical Critical Care, Burns, and Acute Care Surgery.

Loyola is a busy ACS verified Level 1 trauma center and ACS/ABA approved Burn Center located in Maywood, on the western edge of Chicago. LUMC receives trauma patients from the west side of Chicago, as well as many Chicago suburbs. On average there are 2,000 trauma activations per year with approximately 20% penetrating trauma. It also serves as a quaternary referral center for the greater Chicago area and northwest Indiana. The Surgical ICU is exclusively led by surgeons who are board certified in Surgical Critical Care. The Division has a busy Acute Care Surgery service with an in-house attending presence 24 hours a day. Residents and fellows are an integral part of the service and education is at the forefront of the Division's mission. The Department of Surgery graduates six categorical general surgery residents and one Surgical Critical Care fellow each year.

The clinical and educational programs are closely aligned with the activities of the Burn Shock Trauma Research Institute (BSTRI). The BSTRI programs include basic, translational and clinical trial activities in wound healing, acute kidney injury, fracture healing, traumatic brain injury and alcohol associated injuries. There are two NIH T32 training grants within the BSTRI in addition to other federal funding. Diverse research opportunities are available and encouraged.

Candidates must be board-certified or eligible in general surgery and surgical critical care. This position is for full-time faculty and salary will be commensurate with experience. The candidate will be at the rank of Assistant or Associate Professor.

The Loyola Medicine Department of Surgery is committed to fostering an environment that embraces the uniqueness of all individuals. We welcome and value individuals of all backgrounds and all qualified applicants will receive consideration for employment without regard to race, color, religion (except where religion is a bona fide occupational qualification for the job), national origin, sex, age, marital status, sexual orientation, gender identity, or protected veteran status and will not be discriminated against on the basis of disability.

Loyola also trains the next generation of caregivers through its academic affiliation with Loyola University Chicago's Stritch School of Medicine and the Marcella Niehoff School of Nursing. Loyola has 7,221 employees including 859 physicians, 491 residents and 108 fellows. Loyola is consistently ranked among the top hospitals in Illinois, and is currently ranked No. 4 in the state by both U.S. News & World Report and Newsweek. LUMC is part of Loyola Medicine, a three-hospital system that includes LUMC, Gottlieb Memorial Hospital and MacNeal Hospital, as well as convenient locations offering primary care, specialty care and immediate care services from more than 1,800 physicians throughout Cook, Will and DuPage counties. Loyola Medicine is part of Trinity Health, one of the largest Catholic health care delivery systems in the nation with 92 hospitals in 22 states.

How to apply
Please apply by sending a cover letter and CV to:

Maureen Galvin, Manager of Physician Recruitment, magalvin@lumc.edu
Attn:
Vivian Gahtan, MD, FACS
John P. Igini, MD Professor of Surgery,
Chair, Department of Surgery
Loyola University Medical Center

Apply online at www.careers.luc.edu.

Location
2160 S First Ave
Maywood, IL 60153