Grant Medical Center - Level 1
Posted Nov 23, 2021
Columbus, OH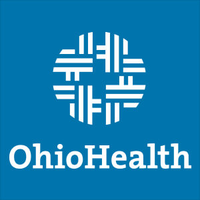 Trauma Surgeon
Our Opportunity

OhioHealth is hiring a Trauma Surgeon to join a team of experts at Grant Medical Center in Columbus, Ohio.
• 13 Surgeons and 24 APPs dedicated to trauma along with 2 critical care fellows and surgery residents
• Primarily Grant Medical Center (Level 1 Trauma Hospital)
• Opportunity for research and publication
• Opportunity for faculty relationships with local academic institutions
• 7,000 trauma evals per year with acute care surgery
• Types of cases include traumatic injuries, acute care surgery and critical care



Enjoy the stability of employment along with highly competitive compensation, comprehensive benefits, relocation assistance, and student loan reimbursement.


Partnering for Healthcare Excellence Today and in the Future

Today's complex healthcare environment requires physicians and hospitals to work together to achieve excellence in clinical quality, patient safety and service quality. One of the ways we achieve that kind of partnership is through the OhioHealth Physician Group (OPG), a medical group of OhioHealth physicians, advanced practice providers and associates.

We value the expertise of our strong physician network. We seek out your ideas for improving the patient experience and implement them. It's one of the reasons why we are regularly ranked in the top 10 percent of Press Ganey's hospital experience survey, which measures physician engagement and satisfaction.

You can contribute to a culture that has repeatedly made OhioHealth one of the Fortune "100 Best Companies to Work For." And you can collaborate with MD Anderson Cancer Network-certified physicians, use telemedicine to seek the real-time advice of experts across the system, be a part of our state-of-the-art Neuroscience facility, Level 1 Trauma Center or Primary Stroke Center, or find your fit in any of our ambulatory or specialized care sites across the central region of the state.


We Never Stop Learning

At OhioHealth, we want to do more than support the careers of our physicians — we want to grow their talents and help them reach their highest aspirations. We see your education not as an expense, but as a strategic investment in the health system.

We know growth isn't limited to just education, so we rely on the voices and leadership of our physicians. We have Clinical Guidance Councils, a Physician Diversity Workforce Group, and the OhioHealth Physicians Leadership Institute to help you lead, grow and innovate in all facets of your career.


We Want to Talk About Your Future

Experience the vibrant and flourishing city of Columbus, Ohio, the 14th largest city in the United States. This culturally diverse and welcoming city offers unique neighborhoods and lifestyles for all. Columbus has received numerous national accolades such as being ranked No. 8 on the "Best Places to Live" in the U.S. by Money magazine and No. 14 nationally on Forbes "America's Cities of the Future." Medscape sums it up well: Columbus is No. 5 of America's "Best Cities for Physicians." The region's prestigious educational institutions, high physician compensation, low tax rates, low malpractice payouts, low density of physicians, beautiful landscape, and robust economy convinced Medscape to name Columbus is a top tier city and community for physicians.
How to apply
For more information, please contact Kaleigh Zaborsky at (614) 566-2058 or email your CV to Kaleigh.Zaborsky@ohiohealth.com.
Location
Columbus, OH