Hartford HealthCare
Posted Nov 29, 2021
Bridgeport, CT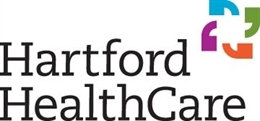 Trauma Medical Director
Trauma Medical Director
Hartford HealthCare – Fairfield Connecticut

St. Vincent's Medical Center located in Bridgeport, CT has an outstanding opportunity for a Trauma Medical Director who is a Board Certified Surgeon with 3-5-years' experience in a Trauma Medical Director role and the completion of a Trauma Critical Care fellowship.
Job details:

•Responsible for the design, development, implementation, and operations of comprehensive trauma
services at St. Vincent's Medical Center
•Medical Director to the Acute Care Trauma team, including Physicians and Physician Assistants
•Chair the Trauma Committee and sit on the Hospital's Disaster Committee
•Supervise all Physician Assistants and Fellows pursuing advanced training in trauma
•Establish educational programs to advance the knowledge of individuals in trauma and emergency care
•We support your development and wellbeing through the respected HHC Provider Leadership Development
Institute and the groundbreaking Office of Provider Wellness

About Hartford HealthCare:

The Hartford HealthCare network employs over 2,500 providers in over 400 practice locations throughout Connecticut, seven acute care hospitals including one of the largest academic and surgical hospitals in the northeast, thriving community teaching hospitals, and one of the largest, physician-led, multi-specialty medical groups in New England.

This means MORE OPTIONS to propel careers to new heights and all within a deeply embedded culture of inclusion, innovation, and focus on the highest quality of care. We are teachers, researchers, leaders and, most of all, caregivers.
Our location:

St. Vincent's Medical Center is part of Hartford HealthCare's network of seven hospitals serving patients and their families in the greater Fairfield county of Connecticut.

Located within an hour of New York City and two hours of Boston, Fairfield County offers you and your family access to the finest schools in the nation, four beautiful seasons of recreational activities, and options to live near the shore, in leafy suburbs, or in vibrant urban areas.

How to apply
For additional information:
Please send email with CV to:
Jonathan Nye, Physician Recruiter, Jonathan.Nye@hhchealth.org , or call/text: (860) 657-6087

Location
2800 Main Street
Bridgeport, CT 06606