BANNER HEALTH
Posted Dec 3, 2021
Glendale, AZ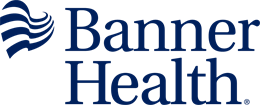 TRAUMA SURGEON – LEVEL 1 TRAUMA
ESTABLISHED & GROWING MEDICAL GROUP IN THE HEART OF THE PHOENIX NW VALLEY. JOIN BANNER MEDICAL GROUP (BMG) AS WE EXPAND OUR MARKET SHARE IN GLENDALE, AZ.

The Division of Trauma and Acute Care Surgery at Banner Thunderbird Medical Center (BTMC) and Banner Medical Group are actively seeking a Trauma Surgeon to provide full-scope surgical services. The division is a dynamic environment offering comprehensive and multi-disciplinary surgical care for our patients and our staff of surgeons strives to provide the best in patient care, resident, and medical student education and training.

Position Details:

• Board Certified/Board Eligible in General Surgery and Surgical Critical Care
• Fellowship training in Surgical Critical Care, Acute Care Surgery, & Trauma
• Evidence of clinical and didactic teaching ability
• Will work with diverse students, trainees, and colleagues
• Participate in Acute Care and Trauma surgery call concurrently
• Provide coverage in the surgical trauma ICU
• Provide back up call coverage as needed
• Elective surgery optional
• Established expertise in working with diverse patient populations.
• ATLS Instructor qualifications and teaching background required

The candidate selected will have the opportunity to develop a Full-Time clinical practice, educate residents and medical students, and be encouraged to participate in clinical research. A faculty appointment consistent with their credentials is available through University of Arizona College of Medicine.

BTMC has served the Northwest Valley for more than 25 years with an unrelenting focus on excellent patient care. A recently completed $290 million expansion showcases BTMC's Level I Adult Trauma Center, 500+ beds, state-of-the-art surgical suites and full complement of medical sub-specialties support a growing patient base and the vibrant Glendale and surrounding communities.

Geographical High Points:

• Phoenix West Valley offers premier restaurants, shopping, and nightlife
• Endless recreational activities including hiking, cycling, boating, golf, and more
• Excellent public & private school options
• Active high school, college, and professional sports

Banner Health is a financially-sound non-profit organization, with a Fitch rating of AA-. We focus on excellent patient care and experience, and value the voice of our providers. We take pride in being integrated and innovative, developing ways for Health Care Made Easier, Life Made Better.

WE OFFER YOU competitive base salary plus production incentives (wRVU and quality metrics) + paid malpractice with tail + paid CME + 401k matching and 457(b) deferred compensation plans + sign-on bonus and relocation + excellent health benefit options for you & your family + career advancement and optimal work/life balance + dedicated resources for the well-being of our providers.

The safety of our team members and patients is of utmost importance, so Banner is requiring the COVID-19 vaccine for all team members. As members of the health care field, we are in the business of caring for people, so we take seriously our commitment to ensure our patients and teams are safeguarded from this rapidly changing and dangerous disease.

As an equal opportunity and affirmative action employer, Banner Health recognizes the power of a diverse community and encourages applications from individuals with varied experiences and backgrounds. Banner Health is an EEO/AA - M/W/D/V Employer.

How to apply
SUBMIT YOUR CV TODAY FOR IMMEDIATE CONSIDERATION, TO: doctors@bannerhealth.com For questions, please call Martha Gonzales, Sourcing Strategist, at: (602) 747-4328. Visit our website at: www.bannerdocs.com
Location
5555 West Thunderbird Road
Glendale, AZ 85306