Boston Medical Center and the Boston University School of Medicine
Posted Jan 7, 2022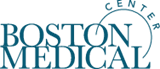 Trauma and Acute Care Surgery Director
Boston Medical Center (BMC) and Boston University School of Medicine (BUSM) are jointly recruiting a faculty member in the Sections of Acute Care and Trauma Surgery and Surgical Critical Care, who will lead the Trauma and Acute Care Surgery Program at St. Elizabeth's Medical Center (SEMC). BMC and SEMC, a Boston University teaching hospital, are developing a trauma program to meet the American College of Surgeons (ACS) Committee on Trauma Level II verification.

The Chief of Trauma at SEMC will be a full faculty member of the Department of Surgery and the Boston University Medical Group, led by the Chair and Surgeon-in-Chief at BUSM/BMC, and will clinically report to the Chief of Surgery at St. Elizabeth's hospital, with robust collaborative relationships with the BMC Trauma program. The ideal candidate will be dedicated to the development and maintenance of an ACS Level II trauma program, will be ABS board certified in surgery, have completed a fellowship in trauma critical care surgery, and have experience as a leader in a trauma program. The successful candidate will have strong clinical credentials, a collaborative approach to patient care, and a track record of exemplary teaching and scholarly activity.

BMC is a 514-bed academic medical center located in Boston's historic South End. The largest safety-net hospital in New England, BMC provides consistently excellent and accessible health care to all. BMC is the primary teaching affiliate of the Boston University School of Medicine, a highly ranked medical school dedicated to urban and international health and a recognized leader in groundbreaking medical research. St. Elizabeth's Hospital is a 308-bed hospital with a long history in Boston and is the flagship for the Steward Hospital System in Massachusetts, and as of 2021 has been designated as a BUSM teaching hospital.

BMC has earned verification from the American College of Surgeons as a Level 1 adult trauma center and a Level 2 pediatric center. The BMC Trauma Center has a reputation as one of the country's finest, and also has the distinction of being the longest continuously verified Level I trauma program in the city of Boston. The trauma centers at BMC and St. Elizabeth's will work in close partnership.

How to apply
Candidates should forward a letter of interest and curriculum vitae to: Maureen Demmert via email at maureen.demmert@bmc.org. Please include "Trauma and Acute Care Surgery Director" in the subject line.

Boston Medical Center and Boston University are affirmative action/equal opportunity employers, committed to a common mission of improving the health of Boston's residents while adhering to the highest standards of academic medicine. Women and minorities are encouraged to apply.

Location
Undisclosed