Duke Health
Posted Mar 29, 2022
Durham, NC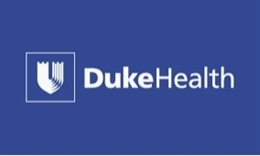 Duke Surgery Seeks Trauma Medical Director
The Duke Department of Surgery/ Division of Trauma, Acute and Critical Care Surgery is recruiting a Trauma Medical Director for Duke University Medical Center. The Duke Trauma Center is designated a Level I Trauma Center by the state of North Carolina and is nationally verified as a Level I Trauma Center by the American College of Surgeons.

Qualified candidates must be BC in general surgery and be BC in surgical critical care. Ideal candidates will also have leadership experience, an in-depth knowledge of Level 1 trauma verification and survey process, and possess excellent interpersonal and team building skills to thrive in our collaborative program.

There are 75,000 emergency department visits per year, 4000 trauma admissions per year and another 3000 emergency general surgery admissions per year. The Duke Health System has two Life Flight helicopters. The Trauma Program is highly developed with 13 double-Boarded Acute Care Surgery faculty, a Trauma Program Manager, Trauma PI Coordinator, Trauma Rounding Nurse, 6 Trauma Registry Personnel, an Injury Prevention Coordinator, a Trauma Education Coordinator, and 14 Acute Care Trauma Nurse Practitioners.

The Trauma Medical Director will provide clinical leadership in Trauma and be responsible for the following: operations, quality and process improvement, patient safety, faculty development, and maintaining the Level I status of the Trauma Center. Our multi-disciplinary program enjoys active support from the Departments of Orthopedic Surgery, Neurosurgery, Emergency Medicine, and Radiology. Residents from Surgery, Orthopedic Surgery, NeuroSurgery, Otolaryngology, Anesthesia, Emergency Medicine, as well as Critical Care Fellows from Anesthesia, Surgery and Neurology, are integral to the exceptional care of our patients. Our ideal candidate will possess outstanding clinical and teaching skills, have the ability to foster research, and share a commitment to collaboration, service, excellence and diversity.

The Duke Trauma Center also encompasses The Duke Regional Advisory Committee (DRAC), the Disaster Response and Recovery Program and the Trauma Registry.

If interested please apply with CV and cover letter via https://pdc.dukehealth.org/physician-jobs

The Research Triangle Park is a globally prominent hub for high-tech research and development. Conceived around three major universities in Durham, Chapel Hill and Raleigh, the region attracts and fosters cultural diversity, economic resilience, and nationally recognized as a great place to live and work. To learn more about the Duke and Greater Triangle communities, visit: http://community.duke.edu/

With a deep commitment to attracting and retaining a diverse staff, Duke University will honor your experiences, perspectives and unique identity. Together, our community strives to create and maintain working, learning and care environments that are inclusive, equitable and welcoming.

Duke is an Affirmative Action/Equal Opportunity Employer committed to providing employment without regard to an individuals age, color, disability, gender, gender expression, gender identity, genetic information, national origin, race, religion, sex, sexual orientation, or veteran status.



How to apply
If interested please apply with CV and cover letter via https://pdc.dukehealth.org/physician-jobs

Location
Durham, NC 27710
Duke Health


Duke Surgery Seeks Trauma Medical Director

Durham, NC