Mohawk Valley Health System
Posted May 18, 2022
Utica, NY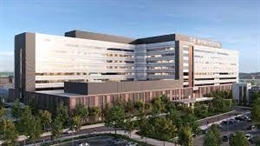 Trauma Surgeon
The St. Elizabeth Trauma Program of the Mohawk Valley Health System seeks to expand and further develop our Surgical Department with Board Certified or eligible General Surgeons. Surgical Critical Care certification or eligibility is mandatory.
The St. Elizabeth Trauma Program was a NYS Trauma Center until it became an ACS III-N in 2013. This year it will welcome its inaugural class of ACGME General Surgery Residents, to add to the long-standing Family Medicine Residency.
The Mohawk Valley Health System plans to combine and relocate multiple services and campuses into The Wynn Hospital in Downtown Utica in October 2023, which is presently under construction. This offers our providers the rare opportunity to be instrumental in the development, design, and re-imagination of delivery of care in our region.
Prospective Candidates will be expected to participate in call, perform trauma and acute care surgery, and provide critical care to patients on a combined service for inpatients, as well as outpatient clinic duties on a rotating basis. Appropriate Candidates will be considered for Faculty Positions within the General Surgery Residency.
Oneida County enjoys a mix of rural and urban communities, four seasons of outdoor recreation, live concerts and sports, and close proximity to the thruway and multiple highways. The many features that make the area a great place to live, also brings a variety of blunt and penetrating trauma to St. Elizabeth. With the combination of an additional campus into The Wynn Hospital, it is expected that we will exceed 1,200 registry patients at the new center.

How to apply
Please email your CV to jmead1@mvhealthsystem.org
Location
1656 Champlin Ave
Utica, NY 13502