Northwell Health
Posted Nov 17, 2022
Staten Island, NY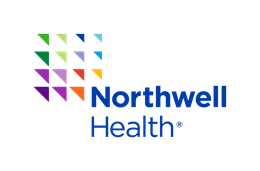 Acute Care Surgeon at Staten Island University Hospital
Northwell Health is seeking a fulltime academic Acute Care Surgeon BE/BC in Surgical Critical Care/Trauma Surgery to join the faculty at our Staten Island University Hospital campus. This is an excellent opportunity to work as a Clinician Educator in a high acuity environment with a very supportive and experienced team.
Staten Island University Hospital is a 714-bed teaching hospital that spans two campuses and provides a vast array of services in health and wellness. Our 17-acre North campus houses Staten Island s most modern emergency department, a state-of-the-art education center and a medical arts pavilion. Our South campus boasts its own emergency department and offers a range of specialty programs, including geriatric psychiatry, behavioral health, and substance abuse services. The Department of Surgery at SIUH consists of 40 full-time and 6 part-time Physicians spanning the surgical disciplines of general vascular, breast, colorectal, bariatric, minimally invasive, hernia, trauma, plastics, pediatrics, podiatry, orthopedics, and ophthalmology.
We continually recruit a diverse physician workforce to meet the needs of the diverse patients we seek to serve; as a result, our Health System is proudly ranked Diversity Inc's #1 Hospital and Health System. We fully understand that diversity is integral for our institutional excellence and a means to attaining health equity. As a result, our diversity and inclusion efforts are a part of everything we do, from education to clinical care, to research, to physician well-being. For more information and resources regarding our initiatives, please visit our Center for Equity of Care, https://www.northwell.edu/education-and-resources/community-engagement/center-for-equity-of-care.

Northwell Health is New York State's largest health care provider and private employer, with 23 hospitals, 830 outpatient facilities and more than 16,600 affiliated physicians. We care for over two million people annually in the New York metro area and beyond, thanks to philanthropic support from our communities. Our 76,000 employees – 18,900 nurses and 4,800 employed doctors, including members of Northwell Health Physician Partners – are working to change health care for the better. We're making breakthroughs in medicine at the Feinstein Institutes for Medical Research. We're training the next generation of medical professionals at the visionary Donald and Barbara Zucker School of Medicine at Hofstra/Northwell and the Hofstra Northwell School of Nursing and Physician Assistant Studies

Full-time clinical base compensation at Northwell Health ranges from $125K to $750K, which is impacted by various factors, including but not limited to physician specialty, level of experience, quality of care, academic accomplishments, patient experience and productivity. The base compensation range listed is a good faith determination of potential base compensation at the time of this job advertisement and may be modified in the future.



How to apply
For more information and to apply, please contact the Office of Physician Recruitment, at OPR@Northwell.edu.
Location
Staten Island, NY 11305
Northwell Health


Acute Care Surgeon at Staten Island University Hospital

Staten Island, NY