Annual Scientific Assembly
Make plans to attend the 33rd EAST Annual Scientific Assembly being held January 14-18, 2020 at the Loews Sapphire Falls Resort in Orlando, Florida.

Online registration is open. Click here to download and view our official Registration Brochure.
---
Note regarding Unauthorized Registration and Housing Services: It has come to our attention there are companies operating on the internet claiming to offer registration and housing services for the EAST Annual Scientific Assembly. These companies are not affiliated with EAST and do not offer any services on our behalf and you should treat them as fraudulent or a scam. You may receive e-mails or phone calls from these companies urging you to book hotel rooms or register for the meeting(s). Registration and housing should only be accessed from the EAST website. Housing reservations should be made directly with the hotel.
---
Looking for information on past EAST Annual Scientific Assemblies? Please visit our meetings archive page by clicking on the button below.
Annual Scientific Assembly Archive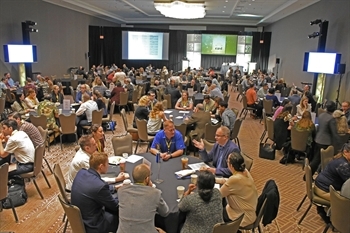 2019 No Suit No Problem Networking Breakfast