Annual Scientific Assembly
Make plans to attend the 33rd EAST Annual Scientific Assembly being held January 14-18, 2020 at the Loews Sapphire Falls Resort in Orlando, Florida.
Thank you to all who attended the 32nd EAST Annual Scientific Assembly on January 15-19, 2019 at the JW Marriott Austin in Austin, Texas.
Questions about registration or in need of a registration receipt for the 32nd EAST Annual Scientific Assembly - Please contact EAST Registration Services at (312) 202-5244 or registration@facs.org.
The 32nd EAST Annual Scientific Assembly featured 35 Scientific Papers, 54 Quick Shot Paper presenations and 5 Surgical Video Abstracts. Click here to downlod the Program Book. Information is subject to change.
Looking for information on past EAST Annual Scientific Assemblies? Please visit our meetings archive page by clicking on the button below.
Annual Scientific Assembly Archive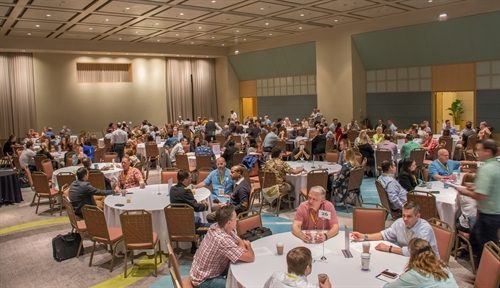 2018 EAST No Suit No Problem Networking Session